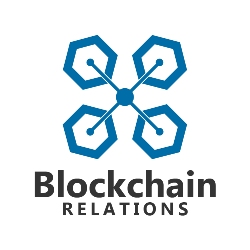 As a SmartCash activist myself, I'm thrilled to be playing a considerable role in the larger effort focused on achieving mass merchant adoption through community involvement.
COLUMBUS, Ohio (PRWEB) April 25, 2018
The SmartCash community, utilizing the decentralized SmartHive Governance Portal, recently approved a full-scale media relations campaign presented by Blockchain Relations™. The proposal aims to introduce SmartCash (Crypto: SMART) to a greater number of blockchain enthusiasts, accelerate grass roots efforts among existing members of the community, bridge the gap between mainstream audiences and the crypto market, and increase the visibility of soon-to-be-released innovations.
To view an interactive presentation of this strategy and the methodology behind it, visit: http://www.blockchainrelations.io/presentations/smartcash/overview-and-methodology/
"Reaching everyday people in a credible manner is where the real opportunity lies for crypto to go mainstream," Blockchain Relations founder and SmartCash enthusiast Jonathan Keim said. "The key is to be known, trusted and easily understood. As a SmartCash activist myself, I'm thrilled to be playing a considerable role in the larger effort focused on achieving mass merchant adoption through community involvement."
SmartCash is a blockchain-based crypto governed solely by its community. Self-funding, which is accomplished by allotting a major portion of the block rewards to the "community treasury," enables advocates to get compensated for their projects using SMART. The allocation of resources is determined by SmartCash holders who vote on proposals from around the world, including many philanthropic projects that have made a real difference for countless people.
The first of many assignments specified by the Blockchain Relations proposal have already been completed. For instance, an in-depth and easy-to-understand flipbook was created to help newcomers understand what SmartCash is all about while showcasing community efforts (http://www.smartcash.blockchainnewssource.com/flipbook). Other completed media initiatives include wide dissemination of a comparative article outlining the major differences between SmartCash and widely known cryptos such as Bitcoin. All existing and future media will be showcased on the SmartCash-branded news portal created by the Blockchain Relation Brand Network to feature content from crypto enthusiasts, journalists, press releases and more (http://www.smartcash.blockchainnewssource.com).
The full-scale global media campaign incorporates the following:

Release of syndicated articles and editorials that leverage key distribution partners such as NetworkNewsWire to provide dissemination to 5,000+ outlets and dozens of social media brands.
Global press releases distributed to countless news outlets and journalists throughout the world in 12 different languages.
A targeted effort to reach journalists with a demonstrated interest in blockchain and cryptocurrency.
Inclusion in an extensive social media network (http://brbn.io) that attracts blockchain and crypto enthusiasts.
A news portal that features the best community-generated content, media placements and unique articles.
A text alert service that ensures 95 percent-plus of all messages are read while offering an instant notification option for those who want to know the latest news first.
An interactive flipbook that tells the SmartCash story in an engaging, captivating way.
A compelling, widely distributed interview featuring a well-respected and long-standing member of the SmartCash community.
A multi-day awareness campaign that reaches millions of traders following NASDAQ and NYSE companies by achieving editorial placement on top-tier news networks like The Wall Street Journal, Barron's and MarketWatch.
This far-reaching media campaign will position SmartCash as a next-generation crypto that solves real-world problems and inefficiencies in a practical way. People around the world who are curious about crypto, but aren't sure how to begin, will appreciate the multiple options available to acquire SmartCash whether through mining on a standard PC, gaining community approval for beneficial projects, achieving direct sponsorship by individual community members, or trading various assets with others.
To learn more about SmartCash, visit the official website at https://smartcash.cc
To engage with the SmartCash community, join the official Discord chat at https://discord.gg/BDUh8jr
About Blockchain Relations
Blockchain Relations™ was launched as a division of The Global Precision Group (est. 2010) to help crypto-assets and blockchain projects achieve greater visibility through media connections and proven branding strategies. The core team leverages a unique blend of experience spanning media relations, investor relations, syndicated communications, marketing, crypto markets and community-building initiatives.
To learn more about Blockchain Relations, visit http://www.blockchainrelations.io.
To learn more about the Blockchain Relations Brand Network and its growing number of blockchain-focused brands, visit http://www.blockchainrelationsbrandnetwork.com.
Please see full terms of use and disclaimers on the Blockchain Relations website applicable to all content provided by Blockchain Relations, wherever published or re-published: http://www.blockchainrelations.io/disclaimer.