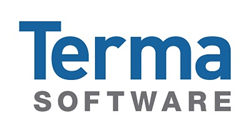 Terma Software recently released support for IWS but has been providing workload analytics solutions to the market for many years.
NEW YORK (PRWEB) April 30, 2018
Terma Software, the developer of market leading cross-platform predictive analytics solutions for Workload Automation, announced today that it will be a Gold Sponsor at the 2018 ASAP University for IBM Workload Scheduler (IWS) users. The conference will be May 6 through 10 in Minneapolis, MN. Terma is proud to be a partner and sponsor of ASAP University. Terma's solution for IBM Workload Scheduler provides advanced capabilities for Workload Automation, including predictive analytics, monitoring and alerting, as well as workload intelligence through analysis and reporting which leverages AI and Machine Learning.
"Terma Software recently released support for IWS but has been providing workload analytics solutions to the market for many years" said Shane Hade, CEO at Terma Software. "We are excited to show IWS customers how they can evolve their workload management through the use of our analytics and workload intelligence platform."
Terma's CEO Shane Hade, and CTO Jennifer Chisik, will present on the following topics at the conference:
Managing Complex Workloads in a IWS Centric Multi-Scheduler Environment

This session will provide an example of a specific customer use case managing an end-to-end, complex multi-platform workload environment including IWSz and AutoSys
Why Analytics are Critical to Managing Your IWS Workload Environment

This session will demonstrate how our platform (TermaUNIFY, TermaVISION & TermaINSIGHT) can help your organization deliver a better service while more effectively managing an IWS environment
Terma is looking forward to the opportunity to meet with the IWS user community and sharing the decades of knowledge we've gained through supporting the enterprise Workload Automation community as a whole. Since the release this year of TermaANALYTICS for IWS, Terma is already engaged with several enterprise IWS users to help solve their workload challenges and related business needs.
About Terma Software
Terma Software has developed the industry's most comprehensive platform for workload intelligence and the ability to leverage it to provide measurable predictive analytics. Terma's products TermaVISION, TermaUNIFY, and TermaINSIGHT enable optimization of workload processing to help realize more value from Workload Automation tools by providing SLA management, forecasting, predictive analytics, prescriptive actions and reporting through analytics, Artificial Intelligence (AI), and Machine Learning. The products ensure that companies can lower their costs and improve the reliability and performance of mission critical workload processes. Terma supports any job scheduler, including CA AutoSys, CA7, IBM Workload Scheduler (IWS), and Tidal Workload Automation. Terma is the only supplier of management solutions in cross-vendor and cross-platform scheduling environments providing a single perspective (aka single pane of glass) into the environment. The products are available on-premise or SaaS. For more information or to arrange an overview of the solution, contact Jim Anderson, Vice President at Terma Software. Jim can be reached by email at Jim(at)TermaLabs(dot)com, or http://www.termasoftware.com.