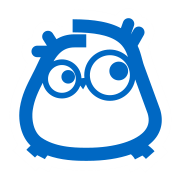 Wayk Now Free is available at no cost, and can be used for any personal and commercial purposes.
QUEBEC (PRWEB) April 26, 2018
Devolutions, an enterprise software development firm whose remote connection and password management platform Remote Desktop Manager is used by more than 335,000 IT professionals worldwide, announced today that it has released Wayk Now version 2.0.
Wayk Now, which can be downloaded for free from https://wayk.devolutions.net, is a flexible, easy to use, and lightweight tool that enables help desk technicians, sysadmin, and other IT professionals to securely launch LAN and over-the-internet remote sessions.
Wayk Now, which supports the same rich feature set for Windows, Mac, Linux, iOS and Android, can also be configured to restrict access to specific resources on shared servers, and execute multiple types of commands and scripts. All communications are secured using strong TLS 1.2 encryption with certificate validation.
Key additions and enhancements in Wayk Now 2.0 include:

New Wayk Den cloud services for peer-to-peer connectivity over the Internet
Improved certificate validation timing during TLS handshake
Enhanced stability of locaél network name resolving protocols
Rapid loading of embedded images
Improved robustness of remote execution
Improved UI (menus, notification area icons)
A complete list of all upgrades in version 2.0 is available on the Wayk Now change history page.
In addition, for the first time Wayk Now is now fully integrated into Devolutions' Remote Desktop Manager solution. As a result, Remote Desktop Manager users are automatically setup to launch LAN and over-the-internet remote sessions, without having to download a separate remote desktop client on multiple machines.
"IT professionals know that a flexible, easy-to-use and highly secure remote desktop access solution is essential for supporting end users, managing multiple remote servers, and reducing implementation time," commented David Hervieux, Devolutions' CEO and Founder. "Wayk Now is designed to meet this need, while at the same time ensuring that organizations get sustainable affordability and long-term investment protection."
Added Mr. Hervieux: "Many of the improvements in Wayk Now 2.0 were suggested by our incredible community of IT pros, including many who volunteered to participate in our beta testing rounds. Our development team is eager to continue evolving Wayk Now, and we will definitely be making more exciting product announcements in the months ahead!"
Wayk Now is offered in two editions: Free and Enterprise. Wayk Now Free is available at no cost, and can be used for any personal and commercial purposes. Wayk Now Enterprise is available for an affordable yearly subscription fee (user, site, country or global options are available), and delivers a more sophisticated enterprise-level feature set that includes concurrent sessions and remote execution. A comparison of both editions is available at: https://wayk.devolutions.net/compare.
New users are invited to try Wayk Now Enterprise at no cost for 30 days by requesting it from: https://wayk.devolutions.net/trial. After their trial period expires, they can choose to purchase a license, or downgrade to Wayk Now Free and continue using it for as long as they wish.
For all other information or media inquiries, contact Maxime Trottier, VP Sales & Marketing, at (514) 360-3686 or mtrottier@devolutions.net.
About Devolutions
Established in 2004, Devolutions is a Canadian-based company located near Montreal, Quebec. The firm currently has over 335,000 users in over 140 countries, and is on a mission to develop innovative enterprise software that helps users cost effectively, simply and effectively achieve their network management, password management, credentials management and security goals. The firm is also committed to providing exceptional technical support, ensuring an excellent user experience that exceeds expectations, and delivering high performance with superior quality. The firm's current roster of solutions includes: Remote Desktop Manager, Devolutions Server and Wayk Now; all of which are supported by Devolutions Cloud.
Media Contact
Maxime Trottier, VP Sales & Marketing
(514) 360-3686
mtrottier@devolutions.net