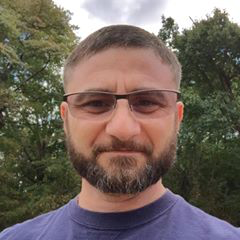 I am very excited to join mem property management and look forward to contributing my skills and experience for the best property management company in New Jersey
SOMERSET, N.J. (PRWEB) April 25, 2018
mem property management, a top-rated property management company in New Jersey, recently hired Harry Kokinos as an accountant for its rapidly expanding Accounting Department based in Somerset, New Jersey.
Most recently, Kokinos was a fiduciary tax accountant for Bank of America – US Trust Company, where he was responsible for a wide variety of accounting and financial responsibilities for the company, including tax accounting and client reporting, tax payment ledger reconciliations, trust accounting and tax system maintenance, tax payment processing, federal and state tax payment compliance and more. Previously, Kokinos had worked with Blackrock and Merrill Lynch.
As an Accountant for mem property management's clients, Kokinos will have primary responsibility for accounts payable, accounts receivable, budgeting, maintaining and auditing financial records, tax planning, budget and financial management for our managed properties and community Associations.
"Harry brings over twenty years of accounting experience, excelling at some of the largest and most prestigious financial institutions in the world. We are delighted to have Harry join our team," said Danny Paula, Accounting Supervisor/Residence Services for mem property management company.
For over twenty-five years mem property management has been providing New Jersey's top associations and residential communities with a range of services including: vendor management and contractor supervision; building inspections and maintenance needs analysis; financial management and association budget preparation and review; and day to day management and oversight.
"We are continually adding the top talent in New Jersey to our company and were always looking to find experienced, client-focused accounting professionals to strengthen our team, we are very excited to welcome Harry Kokinos to the mem property management family," said Matthew Laderman -- VP of mem property management.
"I am very excited to join mem property management and look forward to contributing my skills and experience for the best property management company in New Jersey," said Kokinos.
About mem property management company
mem property management company is a privately held New Jersey property management company founded by Martin Laderman with the vision to increase property value through solid, experienced management. Since that time the company has expanded to manage dozens of properties from its New York border to the Jersey Shore and Gold Coast.
mem property management services many of the finest communities throughout New Jersey including many of the major developers and builders as well as communities as diverse as small ocean-front condominiums to large master-planned communities with several hundred homes to age-restricted retirement communities.
To learn more about mem property management news, services or its policies, please visit http://www.memproperty.com or call 732-296-6660.