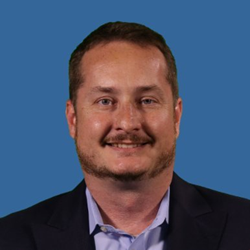 Our new-school security awareness training is the core of our business and we keep it constantly up-to-date with fresh content. John will be crucial in lifting our platform up to an advanced level of both learning management and learning module technology. -Stu Sjouwerman, CEO, KnowBe4
TAMPA BAY, Fla. (PRWEB) April 25, 2018
KnowBe4, providers of the world's largest security awareness training and simulated phishing platform, today announced that it has hired John Just, EdD, as senior vice president of learning innovation.
Stu Sjouwerman, CEO for KnowBe4 said, "Our new-school security awareness training is the core of our business and we keep it constantly up-to-date with fresh content. John will be crucial in lifting our platform up to an advanced level of both learning management and learning module technology while maintaining the excellence in quality that our customers expect from us."
John Just is a national leader in eLearning and has provided expert advice to many enterprises across the United States, including Fortune 500 and nonprofit firms. He was formerly senior vice president of education solutions for nThrive, where he led development and custom e-learning services that provided industry-leading eLearning to over 2 million learners. Just has held positions as IT director and web-design instructor at Florida Virtual School, instructional design and technology professor at University of Tampa, chief information officer at Pinellas County Schools, and co-founder and head-of-school at Pinellas Virtual School. He earned a bachelor's degree from Pennsylvania State University, a master's degree in instructional technology from the University of South Florida, and a doctorate in instructional technology & distance education from Nova Southeastern University.
"When I talked with Stu about coming to KnowBe4, I was really excited about the vision of the company and where he wanted to take the learning platform," said Just. "I am even more excited after joining. We have a great team and we are going to build on the momentum that is already in place."
Focusing on the human element, new-school security awareness training, has seen significant growth over the past five years because it's dramatically more effective than the old break room approach. Users see Phish-prone percentages go from an average of 25 to 30 percent down to one to two percent after a year.
For more information on KnowBe4, visit https://www.knowbe4.com.
About KnowBe4
KnowBe4, the provider of the world's most popular integrated new-school security awareness training and simulated phishing platform, is used by more than 17,000 organizations worldwide. Founded by data and IT security expert Stu Sjouwerman, KnowBe4 helps organizations address the human element of security by raising awareness of ransomware, CEO fraud and other social engineering tactics through a new-school approach to security awareness training. Kevin Mitnick, internationally recognized computer security expert and KnowBe4's Chief Hacking Officer, helped design KnowBe4's training based on his well-documented social engineering tactics. Thousands of organizations trust KnowBe4 to mobilize their end-users as the last line of corporate IT defense.
Number 231 on the 2017 Inc. 500 list, #50 on 2016 Deloitte's Technology Fast 500 and #6 in Cybersecurity Ventures Cybersecurity 500. KnowBe4 is headquartered in Tampa Bay, Florida with European offices in England and the Netherlands.