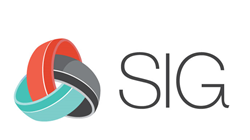 ...SIG's excellent execution capabilities will be of considerable benefit to the Alliance going forward.
JACKSONVILLE, Fla. (PRWEB) April 25, 2018
SIG, the premier membership organization for sourcing, procurement and outsourcing executives, today announces it is a founding member and strategic partner of the Emerging Europe Alliance for Business Services, Innovation and Technology ("the Alliance"). The Alliance is a membership organization who seeks to foster innovation and creativity across emerging Europe by promoting the talent, technology and service capability strength in the wider region, while simultaneously showcasing each country's unique value proposition.
The Alliance strives to build prosperous and progressive economies by leveraging the advantages of each region before drilling down by country and city. By giving these regions a unified voice to the world, the Alliance intends to:

positively influence, change and reinforce market perception of emerging European innovation and technology capability
promote the entire region as a formidable digital service hub for the future
support the region as it builds future generations of leaders in a digitally enabled world
positively influence international policy makers and academia
recognize, acknowledge and celebrate the best and most innovative technology providers that the region has to offer
"We are thrilled to be at the forefront of the Alliance's foray onto the world stage," says Dawn Tiura, President and CEO, SIG. "We have long considered Europe to be one of the most important areas for our global members. This partnership allows us to help showcase them at a macro level."
"I'm delighted to welcome SIG as a founding member and strategic partner of the Alliance," says Tom Quigley, CEO of the Alliance. "I've known SIG for a number of years and have always been extremely impressed by their deep domain experience as well as their passion for driving best practice and knowledge sharing. I've no doubt these attributes, as well as SIG's excellent execution capabilities, will be of considerable benefit to the Alliance going forward."
About SIG
SIG, http://www.sig.org is a membership organization that provides thought leadership and networking opportunities to executives in sourcing, procurement and outsourcing from Fortune 500 and Global 1000 companies and the advisors who serve them. SIG is widely known as a forum for sharing "next" practices and thought leadership through live networking events, virtual forums and a comprehensive online SIG resource center (SRC), which was developed by and for professionals in sourcing and outsourcing. The organization is unique in that it blends practitioners, service providers and advisory firms in a non-commercial environment. SIG is also the parent organization for SIG University, a one-of-a-kind certification and training program for professionals and executives seeking deep expertise in sourcing and governance for themselves or their teams, as well as Outsource, which provides unrivaled digital content for the opinion-formers and decision-makers at the heart of the outsourcing space.