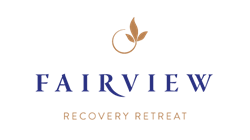 "When it comes to facial plastic surgery recovery, this level of pampering isn't just luxury, it's essential. We want our patients to feel cared for, nurtured, and safe."
CHARLOTTE, N.C. (PRWEB) April 30, 2018
Jonathan Kulbersh, MD — a double-board certified facial plastic surgeon who trained in Beverly Hills — is proud to open Fairview Recovery Retreat, a new recovery center in the heart of Charlotte, North Carolina, that allows patients to heal from surgery in stress-free luxury with around-the-clock medical care.
"The first 24-hours after surgery are crucial for a safe and healthy recovery, but in our busy world, it's difficult for us to turn away from the responsibilities of family and work," said Dr. Kulbersh, who is also the founder and director of Carolina Facial Plastics in Charlotte. "At Fairview Recovery Retreat, patients are relieved of those responsibilities, so they can focus on healing without complications."
Located just a short distance from Dr. Kulbersh's dedicated Fairview Surgical Suites, the Fairview Recovery Retreat provides a serene environment that's similar to that of a 5-star hotel, while also featuring a fully-equipped nursing station and essential medical supplies. Each suite has its own entrance, ensuring patients 100% privacy and discretion.
As patients relax in comfortable, modern rooms that feature ambient lighting and adjustable memory-foam beds, they're attended by Fairview Recovery Retreat's warm and friendly nurses. While staying at the retreat, patient's dressings are changed as needed and pain management and restroom assistance are provided on request. The rooms also feature a bedside phone for immediate assistance.
"Our nurses and healthcare professionals are on-call 24/7 to be sure each guest has everything he or she needs to recover from their surgery," said Dr. Kulbersh.
As part of Fairview Recovery Retreat's package, all meals are provided by local gourmet restaurants and the staff ensures that each room is stocked with delicious snacks and beverages.
"Patients have their own private bathroom with luxurious towels and spa-quality toiletries," said Dr. Kulbersh. "When it comes to facial plastic surgery recovery, this level of pampering isn't just luxury, it's essential. We want our patients to feel cared for, nurtured, and safe."
Fairview Recovery Retreat is located in the same building as Fairview Surgical Suites, allowing patients to undergo top-notch cosmetic surgery and then begin recovering in their own private, luxurious recovery room, all at the same location.
"Not having to think about how to get back from their procedure is just one more thing off the patient's plate," said Dr. Kulbersh. "We try to anticipate their every need to create an atmosphere of serenity."
"We also offer the option of adding a guest to your room without an additional charge," said Dr. Kulbersh. "Most other recovery centers charge extra for this, but, again, our priority is helping our patients feel comfortable and stress-free. A loved one's care and attention can help speed the recovery process."
For patients whose family and loved ones accompany them to Fairview Recovery Retreat, the city of Charlotte offers many opportunities to take part in cultural and artistic events. Charlotte also features its own airport, which enhances privacy for those traveling from out of state.
"I'm proud to be able to offer this level of comfort and healing to the men and women who come to Charlotte for their facial plastic surgery," said Dr. Kulbersh. "Fairview Recovery Retreat is as luxurious as any equivalent center in Beverly Hills, yet has the restful atmosphere and homey comfort that you can only find in Charlotte."
Double board-certified as a facial plastic surgeon and fellowship-trained in facial plastic and reconstructive surgery, Dr. Jonathan Kulbersh is the founder and director of Fairview Recovery Retreat, Fairview Surgical Suites, and Carolina Facial Plastics in Charlotte, North Carolina. Dr. Kulbersh received training in facial plastic surgery in Beverly Hills with renowned surgeons Babak Azizzadeh, MD, FACS, Paul Nassif, MD, FACS, (known for his show Botched) and Guy Massry, MD, and has experience in facial rejuvenation procedures, including facelifts, rhinoplasties, eye lifts, and injectables (Botox® and fillers). Additionally, as an expert in the function of facial nerves, Dr. Kulbersh has a special interest in patients with facial paralysis and Bell's palsy. Dr. Kulbersh has published numerous articles, as well as chapters of medical textbooks, including Master Techniques in Blepharoplasty and Periorbital Rejuvenation.
Please visit our website: http://fairviewrecoveryretreat.com/
Fairview Recovery Retreat
6817 Fairview Road #200
Charlotte, NC 28210
(704) 323-5090
info(at)CarolinaFacialPlastics(dot)com