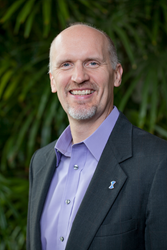 To be an effective leader, it is imperative that your values, beliefs, behaviors and ultimately your habits are aligned.
RANCHO SANTA MARGARITA, Calif. (PRWEB) April 25, 2018
Stand Up Success is pleased to announce its upcoming Launch Party to be held at the historic Camino Playhouse in San Juan Capistrano on Thursday April 26th at 6:45 pm. The event highlights the official launch of Stand Up Success, which stars the CEO, Chris Knierim.
The majority of employees are not engaged, and disengaged employees cost companies productivity, sales and profitability. Many successful companies are embattled with employee disengagement and are looking for new and better ways to engage their employees. From better work/life balance to boosting perks, companies are trying a host of ideas to engage and better retain their employees.
"For any engagement strategies to be effective they should be values-based," says Chris Knierim CEO of Stand Up Success. "If employees can live their personal values at work, they are more engaged, they are more productive, and the company is more profitable. Identifying and aligning company values with employee values is an important mission for corporate leaders who want to create a great company culture and increase profits."
Chris began his career as a Civil & Environmental Engineer and transitioned into corporate training, honing his skills in the highly regulated Medical Device Industry working with companies such as Abbott (ABT), Masimo (MASI), Endologix (ELGX), Edwards Lifesciences (EW) and JenaValve. Here comes a twist…Chris is also a hilarious Stand Up Comedian. Chris has the unique ability to combine humor and knowledge to create effective, entertaining and impactful learning experiences that increase employee engagement, productivity and profitability.
With over 15 years' experience as a corporate trainer and 10 years' experience as a Stand Up Comedian, Chris has the innate ability to fuse the necessary keys to developing leaders, while making them laugh and learn like no other corporate trainer.
Chris provides proven, values-based strategies which increase employee engagement, efficiency and effectiveness for start-ups up to Fortune 50 companies, so they can realize their vision for themselves, their teams, and their company culture.
The Launch Party includes Chris' One Man Show with insights and comedic interludes having attendees state "I laughed, I cried, and Chris inspired me to change my life…" Drinks (compliments of LeanTM Vodka) and appetizers will be served. Space in this venue is limited; to join us and get your complimentary tickets or to hear more about effective strategies that can get you and your company to the next level please contact: info(at)StandUp-Success.com or visit our website http://www.StandUp-Success.com.
About Stand Up Success: Stand Up Success is a Values-Based Leadership Development Company, that provides Keynote Speakers, Executive Coaching and Trainers for start-ups to large corporations. Our Small Business Division offers a Strategic Planning Program and Coaching to empower entrepreneurs to reach their goals.
Stand Up Success
Educate. Inspire. Entertain.