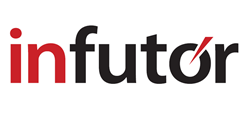 ID Max gives call center agents the ability to deliver a personalized experience to the consumer on the other end of the line, improving overall conversion rates - Infutor CEO Gary Walter
OAKBROOK TERRACE, IL (PRWEB) April 25, 2018
Infutor, the consumer identity management expert, today announced that it won the prestigious 2018 PACE Technovation Award for its ID Max solution. ID Max is a real-time data-driven solution that completes, verifies, updates and enhances inbound fractional consumer information to help marketers improve form conversion, lead quality and lead attribution, as well as enhance inbound personalization and increase outbound marketing scale.
"The Technovation Award recognizes innovation in products and services within the customer engagement industry," said PACE's SVP, Christine Haerich. "This year's winner, Infutor, is a proven innovator in helping organizations and contact centers qualify prospects, engage with them personally, better direct their inquiries and win them over as customers."
With as little as a single consumer identifier point, e.g., name, address, phone, mobile or email, ID Max instantly delivers complete identity data on each inbound consumer as well as attribute enhancements that enable personalized profile development. From inbound call center inquiries and online form fills to email or CRM data, ID Max helps marketers improve segmentation and personalization and retarget more effectively to increase marketing reach and improve the overall customer experience.
"We are thrilled to be the recipient of this year's respected Technovation award," said Gary Walter, president and CEO of Infutor. "Today's consumers expect for frontline customer service and sales personnel to have a precise understanding of who they are and be able to address their unique needs. ID Max gives call center agents the ability to deliver a personalized experience to the consumer on the other end of the line, improving overall conversion rates."
As consumer identity management experts, Infutor is a rising star in a fast-moving and dynamic industry helping brand marketers more effectively engage with their target consumers. The company helps score, verify and complete fractional consumer identities on demand, with critical name, phone, address and email information; then completes and enhances customer profiles with demographic, psychographic, behavior, historical, lifestyle and other highly predictive attribute data. This information provides a comprehensive view of consumers for improving omnichannel marketing, inbound identity verification and completion, as well as more effective messaging along a consumer's life journey.
About Infutor
Infutor is the expert in data-driven consumer identity management. The company is solely focused on enabling brands to instantly gain access to the most complete and accurate information about consumers, exactly when they need it, to make informed marketing and risk mitigation decisions. Infutor's mission is to deliver solutions that accurately identify consumers before, during and in-between engagements, giving brands a secure, privacy compliant foundation to improve inbound engagement and outbound omnichannel marketing reach, and to minimize losses due to fraud and non-payment. Led by information industry veterans, Infutor is a privately held company founded in 2003 with strategic investments from Norwest Venture Partners. Infutor is headquartered in Oakbrook Terrace, Ill. For more information, visit http://www.infutor.com.
About PACE
Founded in 1983, PACE is the only non-profit trade association dedicated exclusively to the advancement of companies that engage with customers via the contact center. The Association promotes its members' ability to provide outstanding customer service and sales solutions delivered via omni-channel communication including voice, email, chat, text and social media. In addition, PACE provides up-to-date and ongoing compliance education and accreditation for its members.
From its National Convention and Washington Summit to its Regional Chapter events, PACE provides the tools and opportunities that allow businesses to become involved and stay engaged through effective and efficient networking opportunities.  http://www.PaceAssociation.org
 
# # #