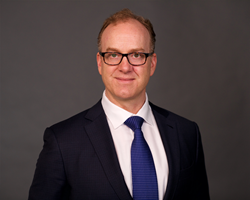 CHARLOTTE, North Carolina (PRWEB) April 25, 2018
Leading the charge of early adopters, the financial services industry is quickly becoming attune to a trend that is forever changing how they do business: big data. (1) Through big data analytics, wealth managers are transforming how they engage wealth owners, making interactions more personalized and relevant to each individual. (2) Craig Pearson, CEO of Private Wealth Systems, Inc., a global financial technology company that provides cloud-based financial software and data management services to global family offices, private banks, institutional asset managers, and ultra-high net worth individuals (UHNWI), is spearheading this approach becoming the financial industry's plumbing that is powering big data; capturing, consolidating, reconciling, and presenting transaction level financial data.
"For big data and predictive analytics to be effective, you must have a total set of data, across every component of every transaction in every asset class, including public, private and physical investments, across every financial institution, in every currency. Only then will the predictive power of analytics be of value. Making recommendations on partial data can and will be harmful," stated Pearson.
While the wealth management industry is no stranger to big data analytics – over 90% of trading is now conducted by automated trading programs able to calculate probabilities much faster than humans can – the evolution and speed of adoption of big data and predictive analytics by family offices and wealth management organizations will shape the future of the global financial services industry. Firms which master predictive analytics 2.0 will reap the rewards of billions of dollars in profits. (3)
Financial services, longtime conventionalists, are quickly coming around to the power of big data analytics. Per Pearson, there is unprecedented potential with predictive analytics in shaping how wealth owners and wealth managers understand and engage one another. Traditionally, wealth management has been focused on selling ideas or products without knowing if those ideas are relevant to individual investors. The industry evolution is allowing for wealth advisors and investors alike to have instant access and understanding of investment themes and services that are relevant and personalized.
Pearson predicts, "in the not so distant future, a U.S. high net worth investor, traveling to Chennai on business, will be able to receive an alert on his mobile device showing that he just received a $1.2 million distribution from a private equity holding. Leveraging predictive analytics that reviews his investment profile and current investment portfolio across every asset class, country, and manager, he and his advisors if he chooses, will instantly be presented with several points of action to reinvest in other financial products or services that meet his personal objectives. What would have taken weeks is now completed in a matter of minutes on a single platform."
Pearson adds, "the future of the global financial services industry is reliant upon removing the friction of information and action. That is our focus, and it all starts with data capture and data processing that is global, scalable, and personalized as the engine to drive the transformation."
Goldman Sachs serves as a prime example of an institutional leader that has begun to accept the role of technology, investing in sources of data that can help them make financial decisions worldwide. Still with safeguards of managers making actual decisions and trades, they recognize the superior ability that data analytics has to any one person or even group of people. (4)
But with this new wave of the future and efficiency, the questions are, what are broker dealers collecting the data on and how are they storing it?
Private Wealth Systems is the plumbing behind big data and predictive analytics, offering a cloud-based platform created to serve as a single-integrated yet modular solution to be the most powerful, flexible, and cost-efficient platform in the market for financial institutions. The company has over 300 direct data feeds to custodial banks across the Americas and Europe, and over 175 transaction codes which allows the system to capture, process, and present more data faster, more accurately, at a lower total cost for even the most complex investment portfolios.
About Private Wealth Systems, Inc.
Private Wealth Systems is a global financial technology company that was founded by two industry veterans: Craig Pearson, who built and sold the largest provider of consolidated wealth reporting working with several hundred family offices across four continents and five of the top private banks, and Joanne Frawley, who helped design and build multi-asset, multi-bank, multi-currency investment reporting systems for several of the largest global family offices. Designed to support wealth advisors and ultra-high net worth investors, the private-cloud based platform captures, consolidates, reconciles, calculates and presents actionable insight across complex, multi-asset, multi-manager, multi-jurisdictional wealth holdings while adhering to the collective information security policies of the top private banks. The company was named a FinTech20 Top Technology Company to Watch by American Banker in 2017 and a FinTech Top 50 Innovator by CIO Review in 2018. Visit http://www.privatewealthsystems.com
1. Columbus, Louis. "53% Of Companies Are Adopting Big Data Analytics." Forbes, Forbes Magazine, 25 Dec. 2017, http://www.forbes.com/sites/louiscolumbus/2017/12/24/53-of-companies-are-adopting-big-data-analytics/#e58c33039a19.
2. Joshi, Naveen. "Big Data's Role in Investment Management." BBN Times, 15 Feb. 2018, http://www.bbntimes.com/en/technology/big-data-s-role-in-investment-management.
3. "Predictive Analytics 2.0 Is The Next Big Thing In Investment Banking." Midas Letter, 27 Feb. 2018, midasletter.com/2018/02/draft-predictive-analytics-2-0-next-big-thing-investment-banking/.
4. Joshi, Naveen. "Big Data's Role in Investment Management." BBN Times, 15 Feb. 2018, http://www.bbntimes.com/en/technology/big-data-s-role-in-investment-management.