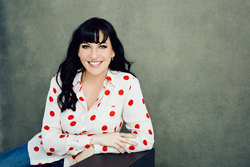 TAMPA, Fla. (PRWEB) April 25, 2018
Studies reveal that as many as 17 in 20 women have experienced sexual harassment in the workplace,(1) which may explain why the #MeToo movement quickly gained momentum last October—within the first 24 hours, the viral hashtag appeared in 12 million Facebook posts.(2) Yet recent news stories reflect a growing backlash: some cite the potential damage of false accusations,(3) some decry the movement as a "witch hunt,"(4) while others suggest that men's fear of harassment allegations will hurt women's career opportunities.(5, 6) Karla Jo Helms, founder and CEO of JoTo PR, says the current dynamic has hindered progress by dividing people into opposing camps; she believes a unified strategy and a new narrative will prove the most effective solution.
According to a report by the U.S. Equal Employment Opportunity Commission, sexual harassment may be more prevalent—and underreported—than many realize. EEOC data indicates that anywhere between 25% and 85% percent of women have experienced some form of sexual harassment at work, yet only 6% to 13% of those who have suffered harassment ever file a formal complaint. Among those who did speak out against workplace mistreatment, 75% experienced some form of retaliation. (1) These statistics help illustrate why the #MeToo movement resonated with so many, particularly among those who may previously have felt voiceless, powerless, disrespected or disbelieved.
As for the backlash factions, one camp focuses on the dangers of false reports, which can ruin the lives of the falsely accused and challenge the credibility of all accusers.(3) Yet studies indicate false reports are rare, accounting for just 2% to 7% of sexual assault cases.(3) Another group of dissenters includes dozens of women who co-signed a letter in the French newspaper Le Monde asserting that the #MeToo movement unfairly punishes men and threatens sexual liberty, though their arguments were swiftly rebutted in a reply from some 30 female activists.(4) A third counterpoint is based on reports from the political and financial sectors, where some say women are losing career ground because men are afraid to hire or work with them given the looming specter of harassment allegations.(5, 6)
"The #MeToo movement has been effective in raising awareness of sexual misconduct in the workplace. That was needed. But without a new solution being proffered, other than penalizing the offenders, it has now moved to stoke fear, suspicion and insecurity," observed Helms. "Many men have reported feeling defensive because they believe women are unfairly tarring all men with the same brush and are ready to pounce on the slightest misstep as evidence of severe harassment. Meanwhile, women have reported their careers stall out as men justify discriminatory practices in the name self-protection. This is a symptom of a campaign that has not been strategized to the next step after awareness was realized."
Helms said the consequence of not pushing to the next narrative is undermining the positive result that #MeToo gained of forging a sisterhood among those who have ever felt harassed or demeaned; it now is alienating men and women with no real solution being offered.
"I don't think this was the original intention—and as long as this 'us' versus 'them' mentality persists, we'll remain stuck in a stalemate, with each side convinced of the rightness and reasonableness of its stance," said Helms.
Helms maintains that it is important for all sides to find common ground and determine a unified approach. For example, in harassment cases, the EEOC advises that discipline be "prompt and proportionate to the severity of the infraction."(1) So while sexual assault may call for immediate termination, it might be more appropriate to also provide sensitivity training to those who unwittingly offend with off-color jokes or inappropriate comments—giving perpetrators an opportunity to rectify their behavior before committing egregious acts and also facing disciplinary action. The EEOC also encourages employers to foster a workplace culture that promotes civility and respect.(1) So instead of fixating on which faction is in the right, Helms envisions men and women working together to achieve a shared goal—an environment in which all employees feel valued, respected, comfortable and safe.
"Social media may have been the spark that kindled the #MeToo movement and fanned the flames of division, but it can prove to be a unifying force if we use it to reset the strategy and create a new narrative," explained Helms. "Rather than supporting the spread of salacious rumors, social media can be leveraged with PR to recognize the companies that are getting it right. Let's hear from those who have established best practices and achieved positive outcomes; let's transition from outrage to acclaim. It's time to flip the script; proactive public relations can help achieve that by reframing the problem and solution."
JoTo embraces a nonconventional approach to public relations, with Helms serving as the company's Chief Evangelist and Anti-PR Strategist. She has identified three key stages to achieve return on investment in PR—disruption, exposure and influence—and uses that multipronged strategy to lead successful proactive campaigns.
About JoTo PR:
After doing marketing research on a cross-section majority of 5,000 CEOs of fast-growth trajectory companies and finding out exactly how they used PR, how they measured it and how they wanted the PR industry to be different, PR veteran and innovator Karla Jo Helms created JoTo PR and established its entire business model on those research findings. Helms is the Chief Evangelist and Anti-PR Strategist for JoTo PR. Experienced in crisis management, she learned firsthand how unforgiving business can be when millions of dollars are on the line—and how the control of public opinion often determines whether one company is happily chosen, or another is brutally rejected. Astute in recognizing industry changes since its launch in 2009, JoTo PR's team utilizes newly established patterns to create timely PR campaigns comprising both traditional and the latest proven digital media methods. This unique skill enables them to continue to increase market share and improve return on investment (ROI) for their clients, year after year—beating usual industry standards. Based in Tampa Bay, Florida, JoTo PR is an established international public relations agency. Today, all processes of the agency are streamlined PR services that have become the hallmark of the JoTo PR name. For more information, visit JoTo PR online at https://jotopr.com.
(1) Feldblum, Chai R. and Victoria A. Lipnic. Select Task Force on the Study of Harassment in the Workplace; U.S. Equal Employment Opportunity Commission report; June 2016; pgs. 8, 16 and 37.
(2) Smartt, Nicole. "Sexual Harassment in the Workplace in a #MeToo World"; Forbes; December 20, 2017.
(3) Dastagir, Alia E. "Some Say One False Report Could Cripple the #MeToo Movement. Is Progress That Fragile?"; USA Today; December 8, 2017.
(4) Liautaud, Alexa. "French Women Claim #MeToo Is a 'Witch Hunt' That Threatens Sexual Liberty;" Vice; January 10, 2018.
(5) Klas, Mary Ellen. "Women in Politics Fear #MeToo Moment Will Backfire—and They'll Be the Ones Punished"; Miami Herald; December 11, 2017.
(6) Tarbox, Katherine. "Is #MeToo Backlash Hurting Women's Opportunities in Finance?"; Harvard Business Review; March 12, 2018.