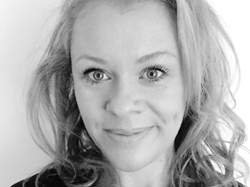 Rapid results come to those who are committed, coachable and who do the work.
MELBOURNE, Australia (PRWEB) April 26, 2018
Dr. Brooklyn Storme, an Australian-based psychologist and manifestation coach, with a PhD in Psychology, this week announced the launch of her personal brand, Brooklyn Storme, working with clients to detail how manifesting is possible in today's world.
Contrary to popular belief, Dr. Storme underlines how easy manifestation can be with the proper education and support today. She will be working with clients and businesses, teaching them how to use the Law of Attraction to level up their organizations and personal lives.
"What sets me apart from other manifestation coaches is that I am able to integrate Psychology principles with those of Law of Attraction. I focus on the "how" of manifestation, also known as the application," said Dr. Storme. "It's not difficult to do, as my methods have proved to be successful in helping individuals reach their goals. Manifestation is not esoteric; it draws on scientific basing to arrive at tangible results."
Dr. Storme will be running one-on-one coaching, webinars, live streams, workshops, and more as she travels around the world to help clients witness rapid and successful results. Her past clients include: doctors, CEOs, psychologists, university lecturers, personal trainers, celebrities, women entrepreneurs and professionals.
"With confidentiality always assured, I have worked with clients around the world, delving into the universal nature of psychology, and it's integration with the Law of Attraction," said Dr. Storme. "I am incredibly excited to be finally launching a personal branded platform, and look forward to collaborating with those wishing to master the art of manifestation."
Dr. Storme hosts a Facebook group, the Manifestation Playbook, where she shares videos, training pieces, live events, learning materials, and more. Members frequently post their reviews of Dr. Storme's work.
For more information, or to learn more about her group, The Manifestation Playbook, visit: https://www.facebook.com/groups/565705107137032