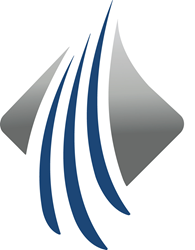 Industry 4.0 is changing how the industry does business and companies need the right talent to navigate this disruption.
ATLANTA (PRWEB) April 25, 2018
Lucas Group, North America's premier executive recruiting firm, announced the publication of its white paper, "How Industry 4.0 is Changing Manufacturing Recruitment" authored by Executive Senior Partner Daniel Chang.
The white paper considers how the Industry 4.0 revolution is disrupting old business models and creating new, exciting career pathways for millennial job seekers.
"The manufacturing industry is at a tipping point," says Chang. "Industry 4.0 is changing how the industry does business and companies need the right talent to navigate this disruption. Unfortunately, at a time when manufacturing has never been more exciting and dynamic, the general public believes the opposite, hurting recruitment efforts."
A 2016 Kronos survey found that only 37 percent of respondents would encourage their children to pursue a career in manufacturing due to a perceived lack of high-paying jobs and advancement opportunities. Thanks in part to this public perception problem, the manufacturing industry is facing a talent shortfall that could leave 2 million jobs unfilled over the next decade, according to the Manufacturing Institute.
While significant research has considered how manufacturing companies can harness the power of digital technologies to transform their processes and business models, less work has focused on how companies can use Industry 4.0 to solve talent recruitment and retention challenges. Chang's white paper aims to close this gap.
"No matter the industry, Millennials favor positions that make an immediate impact on a company or field," says Chang. "This NextGen talent also seeks positions where they can advance quickly and keep their skills fresh. That's exactly what Industry 4.0 offers. Companies need to rethink their recruitment strategies to speak directly to these benefits and get Millennials excited about manufacturing's new direction."
Based in Irvine, CA, Chang works closely with West Coast-based manufacturing companies. He is a graduate of the U.S. Naval Academy with a B.S. in Aerospace Engineering.
In addition to Manufacturing recruitment, Lucas Group specializes in Accounting & Finance, Information Technology, Human Resources, Legal, Military Transition and Sales & Marketing recruitment.
About Lucas Group
Lucas Group is North America's premier executive search firm. Since 1970, our culture and methodologies have driven superior results. We assist clients ranging in size from small to medium-sized businesses to Fortune 500 companies find transcendent, executive talent; candidates fully realize their ambitions; and associates find professional success. To learn more, please visit Lucas Group at http://www.lucasgroup.com and connect with us on LinkedIn, Facebook, and Twitter.