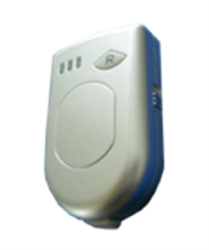 Toronto, Ontario (PRWEB) April 25, 2018
GAO RFID, a leading provider of RFID hardware, software, and systems across all RFID technologies, has launched its Bluetooth 4.0 Plug & Play UHF Gen 2 RFID Reader which combines PnP Bluetooth keyboard emulation and contactless RFID technologies into one device.
GAO RFID's Bluetooth 4.0 Plug & Play UHF Gen 2 RFID Reader is portable and includes an additional USB port that may convert itself into a traditional USB based UHF Gen 2 reader/writer. It has a Read/Write distance of up to 3.28 feet (1 m). Under the Bluetooth 4.0 communication mode, it is a perfect add-on for any Bluetooth enabled device such as a PC, a smart phone, a PDA or a tablet. Furthermore, with its USB interface, it can be seamlessly integrated with other software applications.
This device is PC C1 G2, ISO18000-6C compliant, has an integrated omni polarized antenna and is battery powered. It offers a consistent user experience across different devices and operating systems and provides you with a scalable way of collecting and analyzing data.
"Our UHF Gen 2 Plug and Play Reader is capable of connecting with virtually any Bluetooth device and offers unparalleled data collection capabilities with the best thing being that it can operate in a wide range of environments. With this new cutting- edge device we have again matched the high standards we have set for ourselves and which our customers expect from us," said Dr. Frank Gao, CEO, GAO Group which includes GAOTek Inc.
The product is available on http://gaorfid.com/ as well as some leading e-commerce marketplaces.
GAO RFID is a leading RFID company that offers one of the world's largest selections of RFID hardware and systems across all RFID technologies. GAO RFID carries a large selection of RFID hardware including readers and tags that cover a broad range of frequencies and offer specialty RFID readers and tags that are designed to meet the various needs of every industry. Its strong technical support team provides excellent support for its products.
GAO RFID Inc. is a member of GAO Group of Companies, headquartered in Toronto, Canada with over 20 years of experience and over 1000 RFID systems deployed in more than 40 countries.