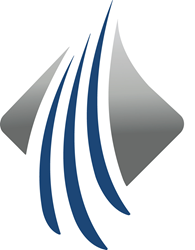 Inherent to our company culture is a drive to never stop improving.
ATLANTA (PRWEB) April 26, 2018
Lucas Group announced that the national executive recruiting firm has been ranked third on the Forbes "Best Professional Search Firm" list for 2018, a ranking of 250 professional recruiting firms. More than 20,000 recommendations by recruiters, HR managers, and employees who recently worked with recruiters propelled Lucas Group to the top of the list.
"We're honored to be ranked so highly by our peers, clients, and candidates," says Scott Smith, Chief Marketing Officer for Lucas Group.
Smith credits Lucas Group's willingness "to push the innovation envelope" for its best-ever ranking on the Forbes list.
"Inherent to our company culture is a drive to never stop improving. We're continually looking ahead, building on our successes with new investments in talent, training, and technology."
In addition to recruiting exceptional professionals for clients, Lucas Group also invests heavily in its internal talent. The company's comprehensive development program provides Associates with valuable tools they need to develop strong leadership skills and fulfilling careers. Investing in cutting-edge CRM technology provides Associates access to data and insights, better serving clients through consultative partnerships.
Lucas Group also shares its strong corporate culture via innovative short-form videos on social media, fostering a vibrant conversation about "what's next" in the world of executive recruiting.
Headquartered in Atlanta with 15 offices across the country, Lucas Group's executive recruiters work across seven industries: Accounting & Finance, Human Resources, Information Technology, Legal, Manufacturing, Military Transition and Sales & Marketing.
The Forbes list ranked 250 of the top professional search firms, defined as companies that place employees in roles with less than $100,000 in annual income. Lucas Group also ranked sixth on the Forbes' "Best Executive Search Firm" list, defined as companies that place executives in positions with at least $100,000 in annual pay.
About Lucas Group
Lucas Group is North America's premier executive search firm. Since 1970, our culture and methodologies have driven superior results. We assist clients ranging in size from small to medium-sized businesses to Fortune 500 companies find transcendent, executive talent; candidates fully realize their ambitions; and associates find professional success. To learn more, please visit Lucas Group at http://www.lucasgroup.com and connect with us on LinkedIn, Facebook, and Twitter.