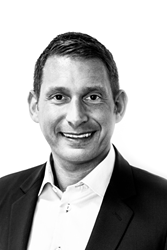 During the year to December 2017, consolidated revenues have increased by 42% to £47.1 million.
LONDON (PRWEB UK) 30 April 2018
Award winning, niche Large Enterprise Technology focused recruitment business, Next Ventures, releases its outstanding 2017 audited financial results, marking yet another record year of growth and profitability.
NV, who specialize in providing global implementation teams to large enterprise clients, systems integrators and consultancies, have achieved the following numbers in 2017:
Key Financial Highlights for 2017

Revenue increased to £47.1m, a 42% increase on previous year
Net-fee income at £11.3m, a 46% increase on previous year
Contract £8.3m a 38% increase
Permanent £3m a 67% increase
Profit before taxation £3.1m, up 108% on previous year
The privately held group which competes in a highly competitive sector, continues to grow in both revenue and profitability year on year. Expansion has occurred both in the domestic UK market, but also internationally through subsidiaries in 8 overseas territories through the acquisition of outstanding recruiters. The Dutch business has shown huge potential by constantly exceeding its targets, and will receive further planned investment this coming year to increase headcount.
All this growth in volume, scale and profitability, has been achieved entirely organically without any external investment. NV continues to innovate its business by keeping a close eye on industry trends, so that its services offered neatly match its customer base's critical requirements, which ensures NV's ability to constantly deliver.
The realignment of NV's business model at the start of 2017, to focus its services within 5 niche practice areas, has created a much clearer vision for growth, and highlights clearly to the group where future investment should be spent when considering team expansion.
They source local IT talent internationally across five practice areas:
SAP
Business Applications
Cloud & Infrastructure
Data
Development & Integration
NV have a significant focus on software manufacturers such as SAP, Oracle, Microsoft, Salesforce, Tibco and IBM. 65% of the company's business is written outside of the UK market; with highly qualified contract and permanent talent being successfully delivered into 22 overseas territories, which ably supports the global nature of most of its client base.
The company continues to drive all employees to deliver a consistent quality approach to all clients and candidates, and will continually deploy capital towards employee re-training, hiring talented graduates into 'The Next Step' Graduate Academy, as well as hiring successful consultants who are proven and networked within their niches. NV staff are market-leading, and this has allowed them to differentiate against their competitors.
The Next Ventures management team are confident that despite the current Global Economic Climate, they will make further targeted investments in 2018, guaranteeing significant growth in 2018 and well into 2019.
"Our full-year results for 2017 are exceptional and show lasting progress in key areas. During the year to December 2017, consolidated revenues have increased by 42% to £47.1 million," says Darren. "This is due to our team of recruiters who are exceptional and have achieved growth in all jurisdictions especially highlighting the UK, The Netherlands, Scandinavia and Germany. Moving forward, we are extremely excited about the future. We have an exceptional service offering, client demand is at its strongest for many years, and we are extremely well positioned to fulfil all of our client's needs!"
Amy Askew, partner at Menzies LLP adds, "Next Ventures have delivered industry leading performance, and Menzies LLP are very proud to have been a part of, and continue to support them on this journey.''
The globalisation of demand for I.T Technology experts, along with the company's solid business strategy means growth is sure to continue.
Notes to editors
Further Information
Press Contact
Aieshweryaa Dhiviya
Marketing Executive
t: +44 (0) 203 889 5609
e: aieshweryaa@next-ventures.com
About Next Ventures Ltd
Next Ventures is a multi-award winning, global I.T recruitment business, supplying specialist project teams to the Large Enterprise.
We source local I.T talent internationally across five practice areas:
SAP
Business Applications
Cloud & Infrastructure
Data
Development & Integration
For further information, please visit: http://www.next-ventures.com