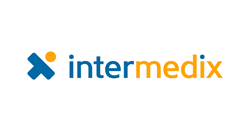 "Our extensive background and expertise has helped ensure that the key performance indicators captured through this solution truly matter to providers."
NASHVILLE, Tenn. (PRWEB) April 30, 2018
Intermedix announced Monday the addition of the Performance Awareness solution for physician groups to the company's innovative and ever-expanding analytics platform.
Performance Awareness was designed to create greater visibility into physician practices by actively monitoring meaningful metrics that can fuel practice growth. By aggregating disparate data sets into a secure, web-based platform, Performance Awareness provides clear visibility into business and provider performance.
"Being that many physician practices are struggling to support high costs associated with day-to-day operations we wanted to supply our clients with analytics tools that offer a more comprehensive view into how their individual practices are currently performing," said Joel Portice, CEO of Intermedix.
To meet the specific needs of physician groups, Performance Awareness can be configured to display metrics in a way that is meaningful to users based on their unique practice and specialty needs.
Within the Performance Awareness dashboard, users can access graphs and dials that outline productivity statistics including metrics such as practice volume, patients per hour and relative value units per hour. There is also a communications channel available within the dashboard that helps simplify communication with the group's providers.
Other key metrics available in the Performance Awareness solution include evaluation and management distribution, comparative rankings, physician documentation quality and overall revenue and procedure analysis.
"The metrics and features available within the Performance Awareness solution are the result of our company's more than 30 years of experience in revenue cycle and practice management," continued Portice. "Our extensive background and expertise has helped ensure that the key performance indicators captured through this solution truly matter to providers."
Through Performance Awareness, physician groups can assess the overall health of their practice, create physician performance transparency and make strategic data-driven decisions that will ultimately enable practice productivity and growth.
Any emergency medicine physicians attending the 2018 Emergency Department Practice Management Association conference should stop by the Intermedix booth to see a demonstration of the Performance Awareness solution.
About Intermedix
Intermedix is a global leader pioneering innovations in data analytics and cloud-based technology to deliver best-in-class revenue cycle management, practice management and emergency management solutions. The company supports more than 500,000 emergency preparedness and response incidents around the world and enables more than 15,000 health care providers to focus on delivering excellence in patient care.