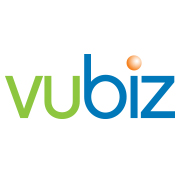 LOS ANGELES and TORONTO (PRWEB) April 25, 2018
Vubiz announces a new Customer Service Excellence Series. In partnership with The Service Quality Institute, Vubiz has created an innovative online certificate program designed to cultivate a general standard of exemplary service. Vubiz President Jim Rapino said companies want customer service excellence training: "This new program empowers each employee with the customer service tools needed for consistent success in their daily interactions."
There are 14 modules in this new program and learners can take the courses individually or as a program. The customer service modules feature engaging video scenarios and include the following topics:

Quality Service Definition
Customers and Their Decisions
Understanding Customer Interaction
Exceeding Customer Expectations
Team Building
Feedback
Empowerment
Employing the Strategy of Speed
The Language of Positive Communication
Effective Communication
Effective Telephone Techniques
Handling Complaints and Service Recovery
Service Attitude and Mindset
Quality of Work
For more information, contact info@vubiz.com.
Vubiz is an award winning elearning company with a large, impressive online library of courses, custom content creation and distribution with a robust LMS. Vubiz's vision is to help organizations become more competitive through the use of world class Internet learning technologies. Vubiz has earned a superb reputation over the past decade offering outstanding value and unbeatable customer support.