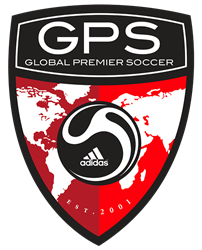 What sets US Performance Academy apart from other schools is they offer a unique, personalized experience that is tailored to fit the specific needs of young athletes. - Joe Bradley, CEO of GPS
(PRWEB) April 26, 2018
US Performance Academy (USPA), and Global Premier Soccer (GPS) are pleased to announced a partnership which will give GPS players access to USPA's leading online education platform beginning with the GPS International Academy in Valencia, Spain this fall.
USPA is an accredited, NCAA approved, private, online, middle & high school created for high performance athletes. Designed by athletes and educators, the approach specifically benefits driven students who are training, traveling, competing, and pushing themselves to the next level.
The partnership will now give all GPS athletes the opportunity to balance their travel, training, and competition schedule at the GPS International Academy without falling behind in their studies. Additionally, access to USPA is available to GPS American students who may need a more flexible academic solution to balance alongside their training and competitive schedule.
"The success and future of our young athletes is always top priority when looking at partnering with an organization." said Joe Bradley, CEO of GPS. "What sets US Performance Academy apart from other schools is they offer a unique, personalized experience that is tailored to fit the specific needs of young athletes."
The online curriculum allows for a flexible school schedule and academic calendar. The extensive support system available keeps students involved, motivated, and on track to succeed. The focus on the student-athlete's future goals and aspirations is an integral part of the program.
"The leadership team at GPS have demonstrated an amazing focus on student success." said Pete Smith, USPA President. "Working with GPS has been a natural fit. The focus on student-athletes' success and future is number one for both our organizations. We are excited to work with the students, their parents, and are looking forward to launching our partnership with the GPS International Academy in Valencia."
The GPS International Academy in Valencia will now offer access to middle and high school courses, online teachers, tutors, learning coaches, access to learning centers, coaching, and more. Launched in 2017, the International Academy is aimed at high-level players aged 16-18 looking to develop in a world-class full-time professional soccer environment. Limited spots are available for the fall 2018 induction, for more information, please visit https://www.globalpremiersoccer.net/spaininternationalacademy