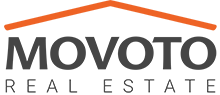 Any email or text that appears to be from Movoto but asks for $10, or any amount of money upfront for a lead, is from a scammer.
SAN MATEO, Calif. (PRWEB) April 26, 2018
If you have received an email asking you to pay for a real estate lead seemingly provided by Movoto, it's a scam.
"Movoto would never ask its agents or partner agents to pay upfront for a lead," says Imtiyaz Haque, Movoto's CEO. "Movoto qualifies all of its clients and connects a client to an agent only when they are willing to transact."
The emails are designed to look like they're from Movoto and the leads have real phone numbers and real addresses. They are accompanied by a message that might say you are "pre-qualified" to receive a real estate lead for $10. These scams have affected other national brokerages and listing websites like Redfin and realtor.com, which were targeted earlier this year.
It's possible that scammers may also send a text message claiming to be with Movoto and offering a similar deal: $10 for a lead. To be clear, this is not Movoto, which vets its clients.
"Any email or text that appears to be from Movoto but asks for $10, or any amount of money upfront for a lead, is from a scammer," says Haque.
Anyone who receives an email, text or other inquiry like this should contact the service provider to verify any suspect communication. Always be wary of any inquiry that requests money up front. When in doubt, do not respond and search online for key words used in the inquiry (for example, the person's name and a few phrases used by the person). You may be able to find other agents who have encountered the same scam.
Key points:

Scammers are targeting real estate agents via text and email
These inquiries may look real, Movoto does not charge money upfront for any clients it delivers
Random emails or texts asking for money upfront in exchange for a lead or anything else is usually a scam
Ignore, investigate and report possible scams
About Movoto
Movoto Real Estate is the second largest online real estate brokerage in the US and the only one licensed in all 50 states. With over 100 million people searching for homes annually on Movoto.com and over 30,000 properties sold, Movoto is one of the most influential online real estate platforms in the United States.
Movoto is expanding to click-and-mortar locations in California and Nevada to provide their customers: home buyers and sellers, agents and brokers with unmatched services and technology solutions. For more information see our news and press resources and real estate market trends. Sell your home with Movoto or search for available homes for sale.