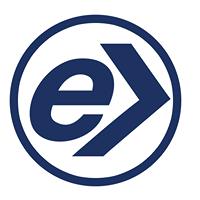 We continue to see our clients' businesses grow as a result of utilizing Google advertising products. We remain in a bullish AdWords marketplace
FORT LAUDERDALE, Fla. (PRWEB) April 26, 2018
Google's parent Alphabet Inc. reported surging earnings in first-quarter net income Monday largely due to strong growth in paid advertising amid the global internet privacy debate.
The company's net income surged 73 percent to $9.4 billion, from $5.4 billion in the same period last year, according to Wall Street Journal. This performance calls attention to the company's dominant lead in the worldwide market for online ads.
Google is still expected to control 31% of the global ad market this year even though internet privacy regulators in Washington are considering getting stricter on internet privacy.
The reported fruition of the search engine giant Google comes to no surprise for Exults Internet Marketing Agency, an agency specializing in internet marketing, including sponsored search (also known as pay-per-click). Working in an auction format, sponsored search advertising is the process of placing ads on search engine results pages (SERPs) in order of the most relevant bidder. This advertising technique helps companies use targeted campaigns to reach the right audiences and ultimately generate lead conversions or new sales.
Accounting for nearly all of Google's main profits, advertising revenues increased 24% to $24.6 billion. In addition, Alphabet's earnings got a multi-billion dollar boost due to its stakes in startups including Uber Technologies Inc. Revenue from "Other Bets," including Waymo self-driving cars and Nest Labs also increased 14 percent since last year to $150 million.
Google has maintained its lead in the global market for online advertising even in the wake of growing competition from other platforms and search engines. Sponsored search continues to be Google's strong suit and a huge opportunity for businesses to use for marketing and company growth.
There are over 5 billion searches conducted on Google every day. At Exults, we utilize AdWords to target people with ad space on premium websites opted in the Google Display Network, ad slots on search results pages, and use Google's retargeting capability to show ads based on previous visits and interactions with a website.
"We continue to see our clients' businesses grow as a result of utilizing Google advertising products. We remain in a bullish AdWords marketplace," said Zach Hoffman, the CEO of Exults.
The Sponsored Search team at Exults has over 12 years of combined experience making effective campaigns that put your brand in front of 90% of all internet traffic.
Exults is a full-service internet marketing agency that is results driven for its clients and offers a complete range of internet marketing services to reach its clients' goals. For over 13 years, Exults has offered premium services including Website Design, Search Engine Optimization, Pay Per Click Management, Social Media Marketing, and more. Exults CEO and Founder, Zach Hoffman, oversees and manages the day-to-day operations of the growing Fort Lauderdale-based internet marketing agency.