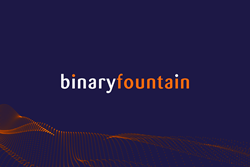 MCLEAN, VA (PRWEB) April 26, 2018
WHAT:
Hosted by the Forum for Healthcare Strategies, the 23rd Annual Healthcare Marketing & Physician Strategies Summit brings together senior-level marketing, strategy, physician relations, sales and business development executives from hospitals, health systems and academic medical centers around the country. The 2018 conference will feature engaging presentations, panel discussions and breakout sessions examining the latest technologies, trends and business models, as well as the rapid transformation that healthcare marketers, strategists and physician relations executives are experiencing today.
Aaron Clifford, SVP of marketing at Binary Fountain, and Elizabeth Davis, manager of online reputation at HCA Healthcare, will co-present a session, titled "Engagement-Driven Reputation Management." The attendees will learn how to create a scalable, engagement-driven reputation management program that significantly increases positive online reviews for healthcare organizations and systems of any size.
WHEN
Tuesday, May 1, 2018
4:00 p.m. – 5:00 p.m. MST
WHERE:
Session Discussion: "Engagement-Driven Reputation Management"
23rd Annual Healthcare Marketing & Physician Strategies Summit
The Grand America Hotel
555 Main St, Salt Lake City, UT 84101
For more information about the conference and to register, visit: https://www.healthcarestrategy.com/summit/
WHO:
Aaron Clifford, senior vice president of marketing, Binary Fountain
Aaron Clifford is the senior vice president of marketing for Binary Fountain. Clifford brings more than 15 years of experience in the healthcare industry to his current role. Clifford recently joined Binary Fountain from HCA, one of the nation's leading providers of healthcare services, where he served as the senior director of digital marketing solutions. While at HCA, he created the vision for the organization's enterprise-wide reputation management program and oversaw digital strategy for 171 hospitals, 119 free standing surgery centers, 830 physician clinics and multiple business units across the healthcare system. Clifford received his BS in management information systems from Trevecca Nazarene University and an MBA from Lipscomb University.
Elizabeth Davis, manager of online reputation, HCA Healthcare
Elizabeth Davis is the manager of online reputation for HCA Healthcare, the nation's leading provider of healthcare services. Over the past four years, Davis has consulted hundreds of physician clinics and hospitals on the importance of managing all aspects of their online presence. Most recently, Davis and her team successfully implemented and scaled an enterprise reputation and listings management strategy across all HCA hospitals, practices and urgent care clinics. She graduated from Vanderbilt University with a degree in economics.
About Binary Fountain
Binary Fountain is the leading provider of patient feedback management solutions designed specifically for healthcare in a single cloud-based platform. Its patient experience platform is built on a proprietary healthcare-centric Natural Language Processing (NLP) engine that mines patient feedback from surveys, online ratings and review sites, social media, and other data sources to equip its customers with the actionable insights needed to improve patient satisfaction and loyalty, increase engagement and drive sustainable bottom-line results. Leading organizations, large and small, rely on Binary Fountain to understand the patient experience, drive comprehensive operational intelligence throughout the organization, and engage patients with innovative transparency and reputation management solutions. For more information, visit http://www.binaryfountain.com or follow on Twitter @binaryfountain.
###