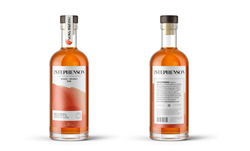 Jan is as passionate about her Flavored Rum as she is about her award winning wine. Close your eyes, take a sip, and you will be transported as you "Taste the World". You will see why her Mango, Pineapple and Passion Fruit Flavored Rum are quickly becoming everyone's "Favorite".
SALT LAKE CITY (PRWEB) April 27, 2018
Award winning Dented Brick Distillery has been awarded a contract to produce and distribute Jan Stephenson's Tropical Fruit Flavored Rums. The distillery will produce Passion Fruit, Pineapple, and Mango flavored rums for Jan. The rums will be released at the 75th Wine and Spirits Wholesalers Association Annual Convention in Las Vegas Nevada May 2.
The collaboration is relying on Dented Brick's expertise as an award winning Rum distillery, having won the prestigious Rum XP Gold in Miami in 2017, with Jan's experience and expertise gained running Jan Stephenson Wines, developing a market for her award winning wines.
Jan's hometown in Australia is called the Central Coast, and also home to the top food and wine region, the Hunter Valley. The Paso Robles region of California has the same topography and so many similarities Jan's home country, that she instantly had a connection. She now has over 500 acres of fully sustainable vineyards, first planted in 1973, and have flourished in the rich soil of the gentle rolling hills of Paso Robles.
Jan Stephenson inspired a generation of female golfers by helping bring the game into the mainstream in the 1970's. After 3 major championship wins and 16 LPGA Tour events, Jan is sharing her secret recipe for winding down and enjoying the beautiful sunsets of her Australian home - a taste of the Outback.