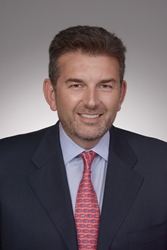 Lightning Shield is an exciting innovation in the recreational boat insurance space and is truly a first-of-its-kind product.
Atlanta, Georgia (PRWEB) April 30, 2018
Damage from lightning strikes is a serious issue in boat insurance. Lightning claims are consistently a top 5 cause for losses filed under boat insurance policies. Florida has the highest frequency of strikes in the U.S.. LightningShield is a first-responding insurance policy that provides up to $10,000 of protection. The majority of lightning claims are less than $10,000. The LightningShield policy is being introduced by Mariners Alternative Insurance Services Inc..
The policy can be supplemental to a standard insurance policy or provide valuable but affordable primary coverage for lightning damage to owners without other insurance. LightningShield will pay a claim for lightning damage up to its limit without the need to notify the customer's standard boat insurance company. The customer benefits from no deductible being applied to the loss and their valuable claims-free status is maintained on any standard insurance they may have.
There are many valuable benefits to the LightningShield Policy. The video explains how it works. The Mariners Alternative website provides full details and allows the customer to obtain a free, online, no obligation quote in just one minute. The purchase of the policy can be completed on the website just as quickly with no need for any boat inspection.
Richard Tolliday, CEO and co-founder of Mariners Alternative explains further: "LightningShield is an exciting innovation in the recreational boat insurance space and is truly a first-of-its-kind product. We are boaters ourselves, and we designed the policy to be as easy and beneficial as possible for boaters. In fact, the product was conceived out of the negative claim-handling experience one of our founders had with his own boat some years ago."
Tolliday goes on: "Florida has the highest rate of lightning strikes in the US. We are proud to debut our specialized product here where customers most understand the threat. At a time when many boat owners are seeing large increases in their standard insurance premiums and deductibles and new restrictions in coverage, LightningShield is a great solution for them. We recommend boaters buy a LightningShield policy now, in the spring months, to ensure full protection before the summer thunderstorm season begins!"
Tolliday isn't new to boat insurance. He is a 35-year insurance industry veteran who started his career underwriting yacht insurance at Lloyd's of London. Most recently he was CEO of a Bermuda-based, international insurance group.
About Mariners Alternative:
Mariners Alternative Insurance Services, Inc. is a licensed insurance producer founded in 2016 by a group of lifelong boating enthusiasts and insurance industry veterans who were frustrated with the lack of imagination in the recreational boat insurance space.
About LightningShield™:
LightningShield is the debut product of Mariners Alternative and is currently available only in the state of Florida on a surplus lines basis. LightningShield is underwritten by Agent Alliance Insurance Company, a member of the National General family of underwriting companies, and rated A- (Excellent) by A.M. Best.
Enquiries:
Richard Tolliday, CEO, Mariners Alternative Insurance Services Inc.
Tel: 833-548-6464
Email: richard.tolliday(at)marinersalternative(dot)com