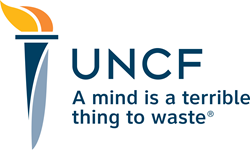 ATLANTA (PRWEB) April 26, 2018
The Metropolitan Atlanta Alumni Association of Phi Beta Kappa, in association with the National Center for Civil and Human Rights, presents the 2018 Distinguished Phi Beta Kappa Lecture, New Challenges for the Old South: Some Things That Black and White Folks Need to Know, by Dr. Michael L. Lomax, president and CEO of UNCF. The event will take place on May 3, 2018 at 6 p.m. at the Center for Civil and Human Rights. Joining Dr. Lomax is moderator Dr. Kali-Ahset Amen, assistant director of the James Weldon Johnson Institute for the Study of Race and Difference at Emory University. This Phi Beta Kappa program with Dr. Lomax and Dr. Amen promises to be an exciting and deeply informative exploration of some of the most vital public issues of our time.
Michael L. Lomax was a senior at Morehouse College when he learned of the assassination of Martin Luther King Jr. He resolved to devote his life as an educator and activist to honoring the legacy of the beloved civil rights leader by becoming a drum major for justice. It is in honor of the enormous contributions Dr. Lomax has made over the last 50 years as a scholar, teacher, philanthropist, and public intellectual that he has been asked to deliver the 2018 Distinguished Phi Beta Kappa Lecture.
A brilliant academic student at Morehouse College, where he was elected to Phi Beta Kappa, Michael L. Lomax went on to pursue a doctorate in literature at Emory University while teaching at Morehouse and Spelman Colleges. During the same period, he served as the chairman of the Fulton County Commission in Atlanta, the first African American elected to that post. In keeping with his lifelong commitment to the arts as a bridge-building and humanizing force, Dr. Lomax's leadership enabled Fulton County to achieve national recognition for its enlightened support of the arts. The efforts of Dr. Lomax were also instrumental in establishing the renowned National Black Arts Festival in Atlanta.
Dr. Lomax served as the president of Dillard University in New Orleans before in 2004 becoming the president and CEO of UNCF, the nation¹s largest granter of scholarships and educational support to African Americans across the country. The tireless efforts of Dr. Lomax have enabled UNCF to raise more than $2.5 billion, helping some 92,000 African American students to earn degrees and play an important role in the economic, social, and civic life of the South and the nation.
Dr. Lomax also has a huge commitment to addressing the issues of race that continue to embroil our country in fierce public debate. Believing that full participation in the opportunities of the future is the best salve for the grievances of the past, his lecture will shed fresh light on the underlying causes of the racial divisions of our national life. Obviously, the turmoil currently raging over the public symbols of the Confederacy stems from the fact that those artifacts hold different meanings in the consciousness of blacks and whites. Explaining how and why the symbols that stir pride in some people can cause considerable pain to others is an important part of story that both sides need to hear. Dr. Lomax is uniquely qualified to speak to this challenging subject with the knowledge, courage, sensitivity and honesty that it deserves.
Dr. Kali-Ahset Amen, holds a BA in African Studies from Columbia University and a Ph.D. in sociology from Emory. She is a prominent scholar and spokesperson on American and transnational issues of race as applied to economic justice, public health, migration and education.
Event Overview:
New Challenges for the Old South: A Lecture and Discussion with Dr. Michael Lomax
Date: Thursday, May 3, 2018
Time: 6 p.m. - 8:30 p.m. Program starts at 6:30 p.m.
Location: Glenn Room and Glenn Foyer, Center for Civil and Human Rights, 100 Ivan Allen Jr. Blvd, Atlanta, GA.
This 2018 Distinguished Phi Beta Kappa Lecture is free and open to the public. To make your reservation for this event, go to:
https://www.civilandhumanrights.org/event/new-challenges-for-the-old-south-a-conversation-with-dr-michael-lomax/
https://www.civilandhumanrights.org/parking-directions/
Follow @DrMichaelLomax deliver this powerful message, using the #NCOS.
For more information
Monique Lenoir, national director, communications and marketing, UNCF (monique.lenoir@uncf.org, 202-810-0231).
Kelli L. Edwards, programs manager, the Center for Civil and Human Rights (kedwards@civilandhumanrights.org, 404-835-4283).
Dr. James Flannery, president, Metropolitan Atlanta Alumni Association of Phi Beta Kappa (jflanne@emory.edu, 404-378-5671).
About UNCF
UNCF is the nation's largest and most effective minority education organization. To serve youth, the community and the nation, UNCF supports students' education and development through scholarships and other programs, strengthens its 37 member colleges and universities, and advocates for the importance of minority education and college readiness. UNCF institutions and other historically black colleges and universities are highly effective, awarding 20 percent of African American baccalaureate degrees. UNCF annually awards $100 million in scholarships and administers more than 400 programs, including scholarship, internship and fellowship, mentoring, summer enrichment, and curriculum and faculty development programs. Today, UNCF supports more than 60,000 students at more than 1,100 colleges and universities across the country. Its logo features the UNCF torch of leadership in education and its widely recognized trademark, "A mind is a terrible thing to waste."® Learn more at UNCF.org, or for continuous news and updates, follow UNCF on Twitter, @UNCF and #UNCF.
About the Center for Civil and Human Rights
The Center for Civil and Human Rights in Downtown Atlanta is an engaging cultural attraction that connects The American Civil Rights Movement to today's Global Human Rights Movements. The Center features a continuously rotating exhibit from The Morehouse College Martin Luther King, Jr. Collection, which includes many of Dr. King's documents and personal items. Visitors will be immersed in experiential exhibits through powerful and authentic stories, historic documents, compelling artifacts, and interactive activities. The Center is a source for ongoing dialogue — hosting educational forums and attracting world-renowned speakers and artists who work on a variety of human rights topics. For more information, visit http://www.civilandhumanrights.org. Join the conversation on civil and human rights on Twitter @Ctr4CHR and Facebook.