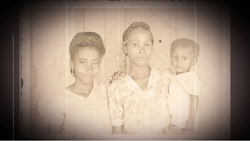 I'm forever grateful You helped through the hard times, I'll never forget you, You'll always be in this heart of mine
MIAMI (PRWEB) April 27, 2018
Everyone has grandparents but for over three million grandparents their relationship with their grandchildren involves every day care giving and day to day primary care responsibility. While this is not a new trend, through out the years the reasons for this arrangement have changed. Throughout history grandparents and other relatives have served as substitute parents as families moved, resettled and secured employment.
In the United States however new trends including addiction, incarceration, child abuse, child neglect, and economic factors all have contributed to a rise in the number of custodial grandparents. A recent Pew Trusts report documents how the current opioid epidemic is contributing to this trend. According to the CDC, drug overdose deaths in the United States have more than tripled from 1999 to 2015, and often leave children alone and orphaned.
Partially fueled by drug use and the abuse of opioids, the number of children placed in foster care has also increased sharply. When children are removed from their birth parents, US federal law requires that state child protective services give preference to placement with relatives who, more often than not, are the grandparents.
Moreover, increased incarceration rates for women have changed family life. In the 1990s, female incarceration rates skyrocketed compared to the rate for fathers. Incarceration, addiction and neglect are often interconnected and have effectively resulted in more and more custodial grandparents.
Custodial grandparents are represented in all socio-economic groups and ethnicities. However, grandparents in lower socio-economic groups and racial and ethnic minority groups are a disproportionate amount of caregivers. Given the lower average age of fertility in these groups, 67 percent of custodial grandparents are younger than age sixty and 25 percent live in poverty. Former President Barack Obama in his book "Dreams of My Father" chronicles his experience being brought up by his maternal grandmother.
Marvin Torvic, who was brought up by his two grandmothers in French Guyana pays tribute to his recently deceased paternal grandmother, Josephine Rogers. "Grandmother Gone"'s soulful lyrics explore and pay tribute to the sacrifices she made. But more than just a tribute to his custodial grandmother, " Grandmother Gone" explores the very human notion of regret at the loss of what one did not value when one had it.
Grandma Gone (Remix) lyrics
Grandma gone
Got me thinking bout the past,
Got me looking at pictures wishing hoping that it would all go back,
To the way it was,
When everything was all good,
But now you past,
So everything is all coulds,
But I remember,
When daddy wasn't there,
Your the one that cared,
And showed me that your love was there,
I'm forever grateful,
You helped me through the hard times,
I'll never forget you,
You'll always be in this heart of mine,
Even tho they'll make me cry,
I'll remember the good times,
Remember the good old days,
Remember the good old days,
I'll forever miss you,
I love you grandma,
Never be forgotten,
I'll forever love you,
It hurt my heart,
The way you suffered at the end,
And I wish I could have taken it all away,
The stroke you had
Had you stuck on your bed paralyzed,
Made it hard to comprehend Words you said,
Damn!!!
Frustrated you didn't want to talk no more,
Not eating not drinking family ain't know what to do,
Grandma!!!
I understood cause I put myself in your shoes,
If I was you and you was me, what would I do,
I cried a lot,
Cause I knew what I was loosing,
Giving up ain't the word you was just moving on,
Death ain't easy to accept,
I wish you stayed longer,
Death ain't easy to accept,
I wish you stayed longer
Yea I love you grandma
Youll forever be miss you,
I love you grandma,
Never be forgotten,
I'll forever love you,
Before You go and I let you Rest In Peace
I had to pour my heart out and my tears
On this beat
The most important in this life is family
So I had to take a minute
Show how must you meant me
Your death unfortunate
But brought me closer to the family
I got to know lot of people
I didn't know who where family
From the bad some good came from it
I Would be!
so stupid if I just ignored it
Yea
Major lost
But we got to keep going forward
You sow your seeds
now you can lay up and watch em grow
Physical is gone
But your memory will never go
You'll be in my heart no matter what
I had to let you know
I had to let you know
You'll be in my heart no matter what
I had to let you know
Yea I love grandma
To learn more about Marvin Torvic and support his music visit http;//http://www.patreon.com/marvintorvic.
To contact his agent, Tania Sole email tsole at ecoslip dot org or call 415-987-3283.