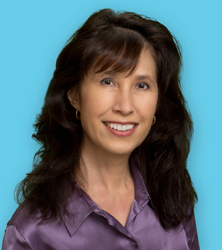 "I was attracted to Mohs surgery because it's satisfying to remove skin cancer with the least amount of disfigurement along with the highest cure rate." said Dr. Marchell
COLLEGE STATION, Texas (PRWEB) April 30, 2018
Dr. Nancy Marchell will begin treating patients at the new College Station office of U.S. Dermatology Partners on May 3rd. She is a fellowship-trained Mohs surgeon with more than 12,000 completed Mohs surgeries in her career. Dr. Marchell will provide this valuable service to Bryan-College Station and Brazos County patients, who traditionally have had to travel for the minimally invasive skin cancer surgery.
Dr. Marchell joins the Bryan-College Station practice after serving patients in Florida and the Midwest. She completed her dermatology residency at George Washington University Medical Center and was chief resident in dermatology at Washington Hospital Center in D.C. before completing her Mohs and laser fellowship in San Diego, Calif. She is a diplomat of the American Board of Dermatology, and a fellow of the American Academy of Dermatology, the American Society of Mohs Micrographic Surgery, the American Society for Laser Medicine and Surgery, and the American Society of Dermatologic Surgery.
"I like the fact that dermatology is very visual and it's a field that offers variety such as pathology, surgery, and cosmetic procedures," Dr. Marchell says. "I was attracted to Mohs surgery because it's satisfying to remove skin cancer with the least amount of disfigurement along with the highest cure rate."
About U.S. Dermatology Partners of College Station
U.S. Dermatology Partners College Station in College Station, Texas, is committed to providing an outstanding level of specialized service to those who live in the Bryan–College Station area. Our experienced and well-trained staff always begins services by carefully listening to your needs and concerns. Dr. Nancy Marchell, dermatologist and Mohs surgeon at U.S. Dermatology Partners College Station, has performed more than 12,000 Mohs procedures during her career. Dr. Marchell is pleased to serve patients in this area and to offer local access to Mohs surgery. Dr. Marchell treats a variety of skin cancers, including melanoma, Basal Cell Carcinoma, and Squamous Cell Carcinoma.
About U.S. Dermatology Partners
As one of the largest physician-owned dermatology practices in the country, U.S. Dermatology Partners patients not only have access to general medical, surgical, and cosmetic skin treatment through its coordinated care network, but also benefit from the practice's strong dermatology subspecialty thought leaders and medical advisory board. To be the best partners to its patients, U.S. Dermatology Partners is fervently focused on providing the highest level of patient-first care, and its team therefore includes recognized national leaders in areas such as clinical research, psoriasis and Mohs Surgery. To learn more, visit usdermatologypartners.com