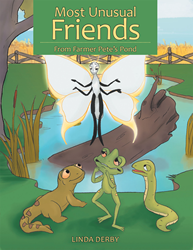 TAMPA, Fla. (PRWEB) April 30, 2018
In 1966, Rusty Hix and his family piled into their Chevy Impala and began a 14-day road trip around the United States. For eight-year-old Hix, that family vacation would mark the first of 48 other countries that he would explore throughout his life. With "No Adventure Too Ridiculous," Hix shares some of his greatest travel adventures.
In "No Adventure Too Ridiculous," Hix chronicles his international travels as well unforgettable journeys throughout memorable locations. Hix speaks on his time kayaking and whitewater rafting in Costa Rica, helicoptering over geothermal areas of New Zealand, visiting Buddhist temples in China and other various escapades in Cancun, Australia, New Zealand, China, Easter Island and Finland.
In captivating prose, he describes a panda sitting on his lap, vertical caving, skydiving, climbing the world's tallest structure, as well as the serious car accident that nearly took his life. He also details the food, customs and behavior of the people within a variety of cultures.
"I live for the 'wow' moments in life. I live for those brief seconds where my breath is taken away and my entire being feels alive," Hix said. "I've made it my life's goal to find as many of those moments as possible. That requires that me to be on the lookout for unique adventures and heart-stopping experiences."
For more information, please visit http://www.rustyhix.com/.
"No Adventure Too Ridiculous: Mad Tales From A Life Time of Travels"
By Rusty Hix
ISBN: 9781480841888 (hardcover) 9781480841871 (softcover) 9781480841895 (ebook)
Available at Amazon, Barnes & Noble and Archway Publishing
About the author
Rusty Hix has been involved in international sales for the last 17 years. His travels have included many back-road adventures in the United States as well as journeys to over 48 countries for both business and pleasure. Hix currently resides in Tampa, Florida.
Review Copies & Interview Requests:
LAVIDGE – Phoenix
Kalin Thomas
480-648-7540
kthomas(at)lavidge(dot)com