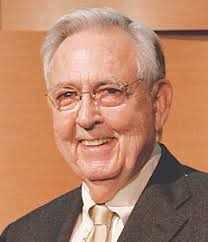 NEW YORK (PRWEB) April 27, 2018
Streaming Scottsdale, AZ, April 26, 2018. Michael Gilburd, Chairman & CEO of Boink Live Corp. has recruited Mr. Broadcasting to join the Board of Advisors.
Boink Live Streaming Corp., has a recently-launched app with plans for broadcasting and watching live steaming videos free for download on iTunes store, Apple and Android; and through its website at http://www.boinklive.com.
The Board of Directors elected Michael Gilburd as Chairman/CEO two months ago to lead this social media-sharing and social networking company. The former American Express Managing Director is remaining as President and Chief Executive Officer of ValuCorp, the Business Valuation and Intangible Appraisal company, along with Board of Directors member Joe Abrams
As part of this new appointment, Gilburd sought Advisory Board participants with specific industry experience, recruited John Fanning to join Joe Abrams on Boink Live's Advisory Board, and now Don West.
The Boink Live strategy includes:

Virtual Gifts
Logo advertising
Pay Per Press (PPP)
Slide advertising
Video advertising
Bonk Live monthly and yearly VIP membership
Original entertainment including, singers, talk shows, cooking shows and comedy shows, all from famous celebrities
A powerful, high performance engine
Bonk Live debit card, Banking services, Payment services, Phone pay services
About Don West
Don West is the President of SQN Ventures LLC which operates two websites, https://www.linkedin.com/in/donald-west-498a7617 and
http://www.tvnewscheck.com/article/89101/don-west-mr-broadcasting-now-a-giant who is also the author of The Alabaster Box (1995).
Prior experience and accomplishments include:

Assistant to the CBS legend Frank Stanton, President and later Vice Chairman
Chronicled the state of the electronic media as the long-time editor of Broadcasting magazine
Championed First Amendment rights for more than 40 years.
Oversaw the Giants of Broadcasting & Electronic Arts as president of the Library of American Broadcasting Foundation
Created a revolutionary new show—Subject to Change—with Michael Gilburd, designed as an open and frank chronicle of the emerging American counterculture, featuring a lineup of controversial individuals and topics considered by many as the beginning of avant-garde television
Returned to Broadcasting magazine as managing editor in 1971. He became a champion of the First Amendment and free speech, and everything he believed "the fifth estate" stood for. During his tenure West made a conscious effort to raise awareness, both within the industry and on Capitol Hill, of broadcasting's immense power and potential to contribute to the American ethos. He also inadvertently helped many broadcasters grow their careers through the classified ads for job openings in the back of the magazine—ads many station managers would rip out before letting the rest of the staff read the publication.
About http://www.BoinkLive.com Corp.
Boink Live Streaming Corp. was formed as a Delaware corporation for creating a social media platform based on broadcasting and watching people live streaming. Our corporate offices are in the Philippines, Indonesia, the United Kingdom and the United States (New York and Scottsdale). Our application was programmed by our technical partner iMagically, with production builders for the app in the Ukraine, by IDAP corporation, Castle productions in Indonesia and its beta version is currently available on Google ITunes store, Apple store and works on all Android and Apple phones.
We have created a free to download mobile application that allows its users to watch and broadcast live streaming videos while earning rewards and cash. With one click our users will be able to go live, broadcast themselves, meet new people, connect with their favorite celebrities and gain followers, all by sharing their moments, lifestyle and attitude. Our application features live streaming and chat, so our users may stream videos and use our live chat to comment and talk during the live stream; stickers that stay on the face while broadcasting; and live filters and make up effects to liven up the streaming video they are broadcasting. The application also includes live feed search using hashtags allowing users to find videos and broadcasters in line with their interests, hobbies and personalities. The Bonklive Live stream can be shared through other popular social media platforms such as Facebook, Twitter, Instagram and Snapchat to gain followers. The application will allow its users to send gifts to their favorite broadcasters. These gifts can be turned into gold bars which can be redeemed for national currencies.
Boink will capitalize on the growing entertainment market across the world through the production and promotion of high quality streaming entertainment. With strategic offices located in the Philippines, Indonesia, Ukraine, Romania, the United Kingdom and the United States.
Safe Harbor Statement
This press release contains forward-looking statements that may be subject to various risks and uncertainties. Such forward-looking statements are made pursuant to the "safe harbor" provisions of the Private Securities Litigation Reform Act of 1995 and may include statements regarding our estimates, future contracts, future financial performance or results of operations, including the number of recurring subscribers, revenue growth, cost of revenues, operating expenses, interest expense, net loss and cash flow. Unless otherwise required by law, we undertake no obligation to publicly update or revise any forward-looking statements, whether because of new information, future events or otherwise after the date of this press release. Additional information concerning risks and uncertainties that may cause actual results to differ materially from those projected or suggested in the forward-looking statements may be found in the company's private Placement Memorandum.