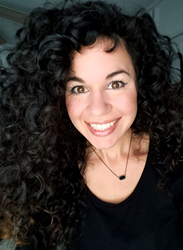 "This book is important because it examines how the media frames reproductive health and gender violence against women, and how ideologies and biases can shape how the news media communicates health information." - Dr. Leandra Hernández
CYPRESS, Calif. (PRWEB) April 27, 2018
Trident University International (Trident) faculty member Dr. Leandra Hernández has published, Challenging Reproductive Control and Gendered Violence in the Américas: Intersectionality, Power, and Struggles for Rights, which is currently available through Lexington Books.
Dr. Leandra Hernández teaches Health Communication & Advocacy and Cross-Cultural Health Perspectives in Trident's College of Health and Human Services.
This book looks at reproductive and gendered violence against women in Texas and Latin America through a Chicana feminist lens. Dr. Hernández and co-author Dr. Sarah de Los Santos Upton, University of Texas at El Paso, examine several contemporary issues including reproductive justice in Texas, feminicides in Latin America, and anti-feminicidal activism in Cuidad Juárez.
"In this contemporary digital age, many people receive important health information from the news," stated Dr. Leandra Hernández. "This book is important because it examines how the media frames reproductive health and gender violence against women, and how ideologies and biases can shape how the news media communicate health information and the broader implications of this for news consumers and health policy."
Dr. Hernández holds a Ph.D. in Health Communication from Texas A&M University, a Master of Arts in Mass Communication from University of Houston, and a Bachelor of Arts in Mass Communication from University of St. Thomas.
About Trident University
Founded in 1998, Trident University International (Trident) is a leading online postsecondary university serving adult learners. Trident uses the EdActive™ learning approach, which employs case-based learning in an online setting to teach real-world relevant critical thinking skills to enhance the lives and careers of students. Trident offers high-quality bachelor's, master's, and doctoral degree programs and certificates, led by a qualified faculty team, over 80% of whom have doctoral degrees. Trident is regionally accredited by the WASC Senior College and University Commission (WSCUC) and has over 30,000 alumni, including more than 22,000 with a military affiliation. The University has received multiple acknowledgements from Military Times and Military Advanced Education & Transition for their dedication to military-affiliated students. Visit http://www.trident.edu, Trident's Facebook page, or call at (855) 290-0290 to learn more about Trident's wide range of educational options.