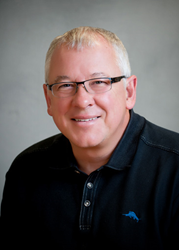 Banks need to find a way to transform their technology in manageable, value-added steps that lower the risk and increase success rates. Changing the core becomes a small, manageable step in the process, and that's what LEAP is all about."
MALVERN, Pa. (PRWEB) May 01, 2018
Michael Sanchez, Chairman and CEO of Savana, Inc., today released a white paper for the financial services industry and related stakeholders entitled: "LEAP - A Blueprint for Legacy Core Technology Transformation in Financial Services" offering a comprehensive case for change in the banking industry. For the first time this paper presents a detailed process for transforming outdated legacy technology components while minimizing risk and not disrupting operations. 
The white paper examines the current challenges banks face with their legacy technology, and why change is vital to their business. It offers a practical solution called LEAP (Legacy Encapsulation Abstraction Process) that allows banks to de-risk legacy transformation.
"Historically, Banks have a really bad track record trying to change their core systems of record. 75% of projects fail by being cancelled, de-scoped or not meeting intended business outcomes. Banks need to find a way to transform their technology in manageable, value-added steps that lower the risk and increase success rates. Changing the core becomes a small, manageable step in the process, and that's what LEAP is all about," said Sanchez, a Fintech industry pioneer who founded Sanchez Computer Associates, and whose PROFILE banking system (now owned by FIS Global) is still in use in over 40 countries and is the predominant system for Internet and Direct banks in the United States.
The white paper can be downloaded for free at:
http://www.savanainc.com/white-paper
About Savana
Savana, Inc., headquartered in Malvern, Pennsylvania, is a software company focused on delivering advanced automation solutions to the mortgage, retail banking and payments industries. Since its' founding in 2009, Savana has delivered mission critical applications to some of the largest financial institutions and FinTech resellers in the United States.
Contact: Mario Garcia
Savana, Inc.
mgarcia@savanainc.com