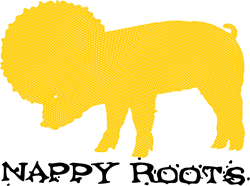 The Grammy-nominated musical group also developing a travel & craft beer reality TV program.
ATLANTA (PRWEB) April 30, 2018
After more than 20 years in the public eye, GRAMMY-nominated Nappy Roots is expanding beyond music into projects that include craft beer and television production with '40Akerz & a Brew.' The alternative Southern rap group has been nominated for two GRAMMY Awards and is best known for hit singles such as Good Day, Po Folks and Awnaw.
The band began experimenting with their home brewery, Atlantucky, which fermented their passion for microbrewing. In 2017, the group introduced two craft beers at Monday Night Brewing. The limited-edition brews were so successful; they were inspired to expand the opportunity.
In May, the band is launching two new craft beers:

Watermelon, Chiquen & Gritz at Against the Grain Brewery in Louisville, Ky. (May 2) – A golden ale with watermelon and will be packaged and sold in 16oz can format.
The Humdinger at Monday Night Brewing in Atlanta, Ga. (May 18) – Simply put, it is a mash-up of the best of Atlanta and the best of Kentucky. This Imperial Rye Stout is aged in Kentucky Bourbon Barrels and steeped Ugandan vanilla beans in the mix. The result is a 12% roasty, dark beer with spicy and earthy undertones, but with a classic sweetness thanks to the vanilla and Bourbon.
"It's unusual for a hip-hop group to pursue opportunities in the craft beer business, but it's our passion and a great way for our followers to more deeply connect with the Nappy Roots brand," said Fish Scales, Nappy Roots co-founder. "We've been developing taste profiles at our own microbrew and are pumped to share two of our favorites with the public."
Front Porch Pale Ale was the group's first foray into the craft beer market with a partnership with Monday Night Brewing in 2017. The Front Porch Pale Ale reflects a name and taste profile designed to appeal to their rural America band fans. Nappy Roots, the brand and the band, are primed to connect sponsors and partners to millions of these small-town consumers. In fact, the band's hit from 2017, Superstar, is the official song of NASCAR's 2018 advertising campaign.
The group is in the initial stages of developing a reality show that will follow the band as they visit craft breweries in markets they perform. Their packaged brand extension of the reality show '40Akerz & a Brew' and all efforts revolving around craft beer and concert travel includes, but is not limited to:

Show advertising
TV Show or Concert product placement
Branding on Beer packaging (if product aligned)
Nappy Roots merchandise inclusion
Social postings and recognition in social media advertising
Integration in the Nappy Roots weekly podcast
Celebrity signings and appearances
VIP gatherings with top customers, corporate parties and corporate shows
Limited Musical performances
The Nappy Roots has been a best-selling hip-hop group since 2002. They were nominated for the 2003 American Music Award (AMA) for Favorite Band, Duo or Group – Hip-Hop/R&B and the AMA for Favorite New Artist – Hip-Hop/R&B, as well as a Soul Train Award. In 2011, they were nominated for Album of the Year by SEA for "The Pursuit of Happiness." Today Nappy Roots tours 150 days annually, owns a Nappy Roots clothing line, reaches thousands of social followers and more. Nappy Roots is the new southern culture classic 'to be reckoned with.' The band's most recent album, Another 40 Akerz, was released in 2017.
For more information, please visit http://www.nappyroots.com.