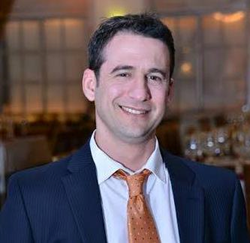 DALLAS (PRWEB) April 30, 2018
Controlling door access for businesses and community organizations can be an ongoing challenge, as those responsible must constantly juggle costs, security, and user-friendliness. Texas Premier Locksmith is proud to announce that it has partnered with VIZpin to bring its customers across the state this unique access control solution.
What Is VIZpin?
A user-friendly smartphone-based system that uses Bluetooth technology to safely control access through the cloud, VIZpin merely requires users to download and register the app. Owners and managers can then send digital keys directly to users' phones. The Bluetooth controllers have a long range that allows them to be safely mounted out of sight.
VIZpin offers a number of advantages over other door access control systems:
Convenience: Digital keys can be sent and revoked at any time, from any location. Keys may be set to work until they are revoked, to expire at a designated time, or even to grant access only on a specific schedule. VIZpin does not need a cellular network to connect, and users do not need to memorize a PIN number or carry any extra equipment.
Security: Not only is VIZpin encrypted, but it does not use the cell network, eliminating data hacking. Its location on users' cell phones rather than a key card or fob makes it highly unlikely for users to share.
Affordability: VIZpin costs about the same as a secure keypad lock, but it provides the advantages of a fully managed access control system. All upgrades are available through the cloud, and there are no network or ISP fees.
Advantages and Features of VIZpin

Unlimited use
Easy user management
Long read range
Retain keys on updated devices
No network connection or extra equipment
Remote access provision and changes
Individual schedules
Adjustable settings
Multiple administrators
Those who manage door control access for businesses or community organizations are encouraged to contact Texas Premier Locksmith today at (972) 301-2292 to learn more about the VIZpin system.
About Texas Premier Locksmith
Texas Premier Locksmith has established a strong reputation as a top-rated Dallas locksmith company. For immediate assistance, call the Texas Premier Locksmith Dallas location at (972) 301-2292. For more information, visit the storefront at 6959 Arapaho Rd, Ste 108, Dallas, TX 75248 or visit the website at http://www.txpremierlocksmith.com/.