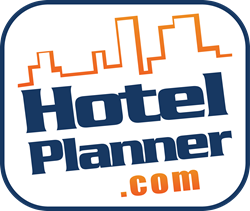 WEST PALM BEACH, Fla. (PRWEB) May 01, 2018
HotelPlanner.com, a leading online provider of group hotel bookings and individual hotel stays worldwide, today announced that it acquired BackBid, a hotel booking site that allows hotels to directly bid on business, providing travelers with the best rooms at the best price. As a company that has attracted a tremendous amount of attention among top-tier media, the acquisition of BackBid helps HotelPlanner.com expand its growing presence in the individual travel market, further improving the experience for its customers and hotel partners, alike.
In 2017, HotelPlanner.com experienced a 30% increase in revenue growth, and is expected to source nearly ten billion dollars in group hotel travel this year, totaling sixteen percent of the global group hotel marketplace. An important component to the company's overall growth, BackBid joins a number of other high profile companies acquired by HotelPlanner.com in the past year, including InternetHotels.com, Travel-Ticker.com and Hotel Hotline.
"As I read more and more about BackBid, I realized that the company captured the zeitgeist of today by meeting the demands of a culture where everything is possible in seconds at the touch of a button. Acquiring BackBid will allow us to capture this travel-minded and technologically savvy audience, and to continue pushing the boundaries of what is possible in the online travel market," said Tim Hentschel, co-Founder and CEO of HotelPlanner.com.
BackBid has been in business since 2011 and has gained wide recognition among top-tier media, including Financial Times, ABC News, Travel + Leisure, Boston Globe, FOX, CBS News, USA Today, and countless others. With a common ethos to help customers find the best hotel room at the lowest available price, BackBid will immediately get folded into HotelPlanner.com, whose robust technology and automated rate checkers provide customers with the guaranteed lowest rates from a network of more than 100,000 quality hotel partners worldwide. BackBid will retain their proprietary auction platform, and continue to deploy its unique consumer-empowering model in the hotel space and across other industries.
"BackBid has turned shopping for a hotel room on its head resulting in the best possible deals for consumers.  We are thrilled that users of BackBid will continue to receive the best hotel deals and service from an industry leader like HotelPlanner.com," said Chris Patridge, Co-founder of BackBid.
About HotelPlanner.com:
HotelPlanner.com is the leading provider of online services in the global group hotel marketplace, and an established resource for group event planners and hotel partners alike.  Today, HotelPlanner.com provides its group travel technology expertise to over 4,200,000 group event planners globally while servicing $7 billion in group hotel booking requests in 2017 and an estimated $10 billion in 2018. The company's robust technology and automated rate checkers provide customers with the guaranteed lowest available rates from a network of more than 100,000 quality hotel partners worldwide, making it easier and faster to book hotels for any corporate and leisure event. With its new eRFP group booking system, "Book-in-Block" and licensing technologies, HotelPlanner.com continues to advance the group booking process online for direct clients, market leading affiliates and hotel partners worldwide.
HotelPlanner.com's Pro Sports Team clients most notably include, the Washington Redskins Professional Bowlers Association, and partnership with USA TODAY Sports Active Alliance. On an international scale, clients include, Clipper Round the World Yacht Race, European Professional Golfers (EuroPro), Triple Crown Sports, Matchroom Sport, Super League (Rugby), AFC Wimbledon, Euroleague Basketball, Millwall F.C., Hella Verona F.C., and Swansea F.C.
Customers can visit HotelPlanner.com online at http://www.hotelplanner.com, or on its mobile app, which provides users with the lowest, real-time hotel rates and availability, detailed hotel information and an easy booking tool right from the palm of their hand. They can also follow HotelPlanner.com on Facebook, Instagram, Twitter, Google+, YouTube and its Everything's Better Together blog.
Founded in 2002 by CEO Tim Hentschel and CIO John Prince, the company provides 24/7 customer service and has offices in London, England (European Headquarters), Hong Kong (Asian Headquarters), West Palm Beach, FL (USA Headquarters), and Las Vegas, Nevada.