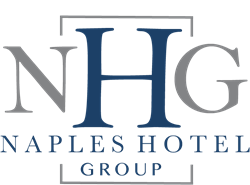 ORLANDO, Fla. (PRWEB) June 05, 2018
The Naples Hotel Group, a leading Hotel Development and Management Company, is celebrating the Fairfield Inn & Suites Orlando East/UCF Area for its recognition from Marriott for ranking in the top 10% of guest satisfaction scores. The top 10% is measured for 2017 and from all Fairfield Inn & Suites hotels.
Naples Hotel Group commends their corporate team and on-property staff for their excellent work. David Wittish has been General Manager of the Orlando hotel since opening in 2016. He commented, "I'm very proud of my team for finishing 2017 in the top 10% of the brand and winning the Marriott Gold award. Their hard work, dedication, and commitment to excellence have paid off!"
The property has a strong focus on guest satisfaction and cleanliness. The team also works to go above and beyond with different special events at least once a month. For example, they've hosted tailgates prior to UCF football games for guests staying at the hotel.
The Fairfield Inn & Suites Orlando East/UCF Area is located off University Boulevard and just one mile from the main University of Central Florida campus and the Central Florida Research Park. The property features 112 guest rooms, 1,088 sq. ft. of meeting space, an outdoor swimming pool, and an expanded outdoor patio with a fire pit and gas grills. Other amenities of the hotel include a fitness center, complimentary wireless Internet, complimentary breakfast and the Fairfield 100% Guarantee.
For more information or media inquiries, please contact Brittany Bou-Sliman at brittany(at)napleshotelgroup(dot)com or 239-206-4273.
About Naples Hotel Group
Naples Hotel Group is a hotel development and management company founded in 1999. NHG has achieved superior results and has a proven ability to enhance the performance of hotels through the use of their experience, responsiveness and extensive resources. NHG, based in Naples and Orlando, prides itself on building long-term relationships with quality people and organizations. To learn more visit,
http://www.napleshotelgroup.com.