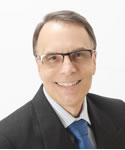 I will drastically reduce hospital readmissions with my simple three-step process.
LOS ANGELES (PRWEB) April 30, 2018
Richard Weatherman is scheduled to hold a breakout session talk at the San Diego Regional Home Care Council Annual Spring Symposium. The event takes place on May 17, 2018 at Seasons 52 Restaurant at Seaport Village in downtown San Diego, 789 West Harbor Drive,
Suite 134.
"I will drastically reduce hospital readmissions with my simple three-step process," claims Weatherman.
Weatherman will be discussing seamless care -- safe transition care from hospital to home. He has been at the forefront of taking traditional in-home care services to higher standards with a technical and operationally efficient business model. To bridge the gap in care during these transitions, Richard is launching new services through TransitionalCareServices.com providing on-demand Transitional Care Managers and health care professionals.
The San Diego Regional Home Care Council is a non-profit organization serving San Diego County professional leaders in all aspects of the home care industry for over 15 years. Its purpose is to promote the expansion of quality home care and foster high standards of practice in home care.
About AdvantagePlusCaregivers.com®
AdvantagePlusCaregivers.com® is a part of the twenty billion dollar a year in home care industry that is projected by experts to be the fastest growing industry for the next ten years in the US and abroad. The company is well positioned as a franchisor with their proprietary online resources in workflow management, caregiver database directory, remedy and CRM built specifically for the industry. For the Spokane, WA and area: spokane.AdvantagePlusCaregivers.com. For the California Ventura County: camarillo.AdvantagePlusCaregivers.com/. For the Los Angeles County, Orange County, and San Bernardino County areas: canogapark.AdvantagePlusCaregivers.com/. For Public Relations please contact Richard Weatherman at 800-687-8066.
About the NALA™
The NALA offers small and medium-sized businesses effective ways to reach customers through new media. As a single-agency source, the NALA helps businesses flourish in their local community. The NALA's mission is to promote a business' relevant and newsworthy events and achievements, both online and through traditional media. The information and content in this article are not in conjunction with the views of the NALA. For media inquiries, please call 805.650.6121, ext. 361.