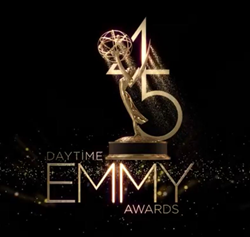 "The inaugural Sapphire Ball is set to draw the curtain on a spectacular glamorous and celebration of the community that has brought daytime audiences into a world of drama, comedy and social awareness for more than 50 years." - Producer, Lisa Lew of P&L Media
HOLLYWOOD, Calif. (PRWEB) April 27, 2018
The Daytime Emmy Academy announced the first Sapphire Ball to draw the curtain on a spectacular and glamorous celebration of the community that has brought daytime audiences into a world of drama, comedy and social awareness for more than 50 years.
The Inaugural Sapphire Ball is a Gatsby-themed tribute to the stars, producers and craftsmen who have given an unparalleled entertainment experience to the world since its very beginning. Held right after the awards ceremony at the Pasadena Convention Center on Sunday, April 29.
Daytime TV was born right in the middle of Hollywood's Golden Age. It nurtured talent and delivered many of the great stars of the big screen. Its shows have continued production longer than any on television. It is a special community.
The Academy's Sapphire Ball is a party to remember – a perfect ending to the awards night that begins with celebrities showing designer gowns and glitter on the Red Carpet and continues to the Gold Room finale – a Golden Days party alive with Golden Days mood and entertainment in setting of celebrities, exquisite cocktails, star performer and a ton of goodwill.
Headlining entertainment at the Sapphire Ball is soul singer Brenna Whitaker who since moving to Hollywood has caught the attention of Stevie Wonder, Quincy Jones and Michael Buble.
"Peggy Lee, Ruth Brown, Cab Calloway, Etta James – those are my people," says the singer who moved from Kansas City and has wowed audiences from Missouri to New York before settling in Los Angeles to be produced by 16-time Grammy Award winner David Foster, Verve Music Group Chairman.
Brenna is about to release her first album for Verve.
Here are some of the Emmy Academy's friends and sponsors who help make the awards night such a special event.
DECOR
The musical entertainment performed on a spectacular gilded circular stage provided by Red Carpet Connections (RCC EVENTS) who also produce and decorate step-and-repeat and red carpet event.
LA EVENT LIGHTS created the mood. Lighting at all the weekend's Academy functions is by LA Event Lights, designed by Allan Dalla Torre who specializes in custom and theme-lit events, concerts, weddings, business functions and galas featuring wireless battery operated LED technology.
Exquisite furniture by Vitality -- Event Rental Division -- who manufacture, restore and rent fine furniture to top hotels, high-end restaurants, weddings, awards shows and private parties.
Our superior award winning wine is from Daou, a world class winery in Paso Robles, California. Brothers Daniel and Georges Daou produce top shelf Cabernet Sauvignon, Bordeaux and a distinguished selection white wines with expertise acquired at the finest vineyards in France.
Our spectacular flower arrangements are by world renowned designer Brad Schmidt and vases and floral settings by the Shinoda Design Center, pre-eminent in the art of floral presentation. The beautiful pipe and drape design are by John Berger, Sew Elite Designs, the red carpet presentation by Red Carpet Connections,
Top quality music audio by Pioneer Professional Audio who have delivered speaker systems with clear, powerful sound reproduction to generations of music lovers, theatregoers, and producers across the world from Ibiza, Spain to Hollywood, CA. The featured XPRS Series are versatile powered speakers – each unit is engineered with the reliable, energy efficient heritage of Powersoft amps – to give a versatile plug-and-play system that fills the room with a natural sound. (Visit pioneerproaudio.com.)
Tasty desserts and confections are by Dip'd and Drip'd – Chocolate Artistry for the Stars.
Produced by Lisa Lew of P&L Media with Ignition Entertainment. Our special thanks to our talented entertainers, sponsors, services, donors and the volunteers who make the show go on.