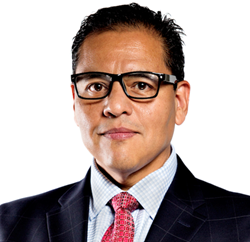 Forbes will help us fortify a global leadership role in our industry.
WASHINGTON (PRWEB) April 29, 2018
Axon Global Services (Axon) has been welcomed into the Forbes Technology Council, joining other world-class Chief Information Officers and Technology Executives, hand-selected to become part of a curated network of successful peers accelerating technology innovation through peer exchanges, including publishing on Forbes.com global platforms. Axon has achieved stature through non-traditional methods that generate force multipliers of success in cyber, such as the application of Artificial Intelligence (AI) in Boardroom Intelligence, Cyber Enterprise Risk Management and Proactive Defense © - with discrete and exclusive partners in R&D. Axon is a National Association of Corporate Directors (NACD®) Full Board member, "recognized as a leader' as stated by the U.S. Department of Homeland Security (DHS).
Israel Martinez, Axon's CEO stated, "This opportunity is largely due to some of our breakthrough applications of AI in Boardroom Intelligence, giving them unprecedented visibility and strategic advantage. This is the result of great teamwork and support from leaders such as Dr. Richard Schroth, an Axon Partner, world-class F500 CEO strategist and the first Chief Technology Officer of the Marriott Corporation; the Honorable René Peña, Chief General Counsel, who has been instrumental in applying his fourteen years of experience prosecuting criminals as a District Attorney, into new strategies that help the country stop cybercrime; Mr. Alec Wilder a world-class technology architect and former CEO to an NYSE publicly traded company; members of the Axon Global Alliance and support from great leaders such as Congressman Cuellar (TX) and Congressman Hurd (TX). We are looking forward to adding value to the Forbes community, which will help us fortify a global leadership role in our industry."
Scott Gerber, founder of Forbes Councils, says, "We are honored to welcome Israel Martinez, CEO of Axon Global into the community. Our mission with Forbes Councils is to curate successful professionals from every industry, creating a vetted, social capital-driven network that helps every member make an even greater impact on the business world." Forbes Councils combines an innovative, high-touch approach to community with the extensive resources and the global reach of Forbes.
About Forbes Councils
Forbes partnered with the founders of Young Entrepreneur Council (YEC) to launch Forbes Councils, invitation-only communities for world-class business professionals in a variety of industries. Members, who are hand-selected by each Council's community team have the opportunity to share thought leadership content, see Forbes.com.
About Axon
Axon Global Services is recognized by the NACD ®, for Exemplary Board Leadership, where Axon empowers Boardrooms to recapture cyber dominance via Cyber Risk, Governance, Strategy and Innovation. Axon has trained over 150 F500 boardroom Directors, Officers and general counsel including Google; GM, 7-Eleven; Capital One; Comcast; Dell; Delta Airlines; Discovery Channel; Ford; GM; GE; Humana; Intel; the American Bar Association; Mass Mutual; Microsoft; Prudential; Coca Cola; The Home Depot; Walt Disney; Walmart; DOJ; FTC and DHS. Axon has also served the U.S. Government, Defense and international communities, including the Department of Defense, Defense Information Systems Agency. Axon is currently contracted with the DHS Cybersecurity and Communications, supporting "cybersecurity, ... Control systems security, supply chain risk management...across the spectrum of security coordination... enhancing the protection of critical infrastructure, government networks and systems that are vital to National Security and the Nation's economy". Axon is also supporting cyber governance strategy across industries and government in Japan, as they prepare for the Tokyo 2020 Olympic Games.