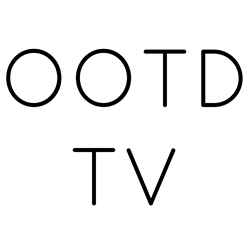 LOS ANGELES (PRWEB) April 28, 2018
Gammanova Productions launches OOTD TV to inspire audiences to express themselves through fashion and beauty. Outfit Of The Day Television will explore current trends and timeless styles for every occasion from day to night, casual to formal, work to vacation, and dates to weddings. The blog and television show will feature designers, stylists, makeup artists, models, influencers, and fashionistas for inspirational content to help audiences discover their unique style. The website currently features fashion and shopping guides and the series is currently in production slated to premiere summer 2018.
The Outfit Of The Day TV episodes will show women how to create the perfect fashionable looks for their daily needs, so they can effortlessly curate their personal style and spend more time enjoying themselves and less time hunting for the ideal outfit. Styling comes naturally to some, but many often struggle with the time-consuming process of deciding what to wear. OOTD TV aims share wardrobe advice that will replace anxiety with enthusiasm to help women feel confident about their style choices. OOTD TV endeavors to empower women to become fluent in the language of style so they can intrepidly express their sartorial personalities.
Some of the specific segment themes of OOTD TV will be: What to Wear, Splurge or Steal, Savoir-Faire, MOTD Makeup of The Day, HOTD Hair of The Day, NOTD Nails of the Day, Closet Confessions, and more. Beauty is an integral component to complete any outfit, so makeup, hair, and nail suggestions will also be discussed. Recommendations on accessories like shoes, handbags, and jewelry will be featured in the show to give insight on all the accouterments of a head to toe ensemble.
The OOTDTV website currently features outfits and shopping links to allow audiences to easily shop the #OOTD. Instead of scouring the internet for featured products readers have access to time-saving links to effortlessly shop the clothing. Fashionistas, fashion bloggers, beauty bloggers, style influencers, and designers will have the opportunity to be featured on the site by tagging #OOTDTV in their social media posts.
For more updates on the release of the show visit:
https://www.imdb.com/title/tt5262768/
About OOTD TV:
Outfit Of The Day Television showcases content on the latest trends in beauty and fashion to help audiences find the perfect outfit for any occasion. OOTD TV style guides, shopping sources, and tips from fashion experts help audiences optimize their wardrobe and curate a personal style that reflects fashionable savoir-faire. Follow OOTD TV on social media at:
http://www.ootdtv.com
Facebook / Twitter @OOTDTV
Instagram @OOTDTelevision
About Gammanova Productions:
Founded in Los Angeles, Gammanova Productions develops creative content for the film, television, and digital markets. Gammanova's media solutions focus on diverse and intersectional representation in its productions. Diversity in media is at the core of Gammanova Productions ethos. For more information about its current slate, follow Gammanova Productions online.