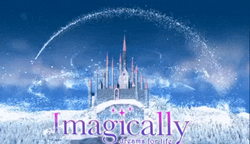 NEW YORK (PRWEB) April 30, 2018
Boink Live Streaming Corporation was founded in Delaware, USA. In a flash, they have grown into a multinational corporation with offices located in New York, Scottsdale, the Philippines, Indonesia, and the United Kingdom.
Right now the Corp. has canalized their energies on a very promising project – the development of the Bonk Live streaming application, which is believed to attract the youth around the globe.
For this purpose, the Boink Live Streaming Corp. has invited the pioneers of the internet technology industry like Joe Abrams, who raised MySpace, and John Fanning of Napster, to help them unleash the potential of the BonkLive to its most.
As of today, they have released a beta version of the BonkLive thanks to the development means of their technical partner iMagically, and the production capacities of IDAP software development company from Ukraine.
Boink plans to promote and further develop their product by appealing to millennials with colorful design and gamified user experience, making fun go along with profitability.
The executives work on developing the revolutionary streaming functionality to the level of the social network platforms with their engagement model.
BonkLive functionality includes:

Integration with other social media platforms. Users can connect their Facebook and Youtube accounts to share their streams, posts, or moments with friends and invite them to try Bonk.
Personal profile page with the ability to post and share media content. Millenials love expressing their personality, sharing their loves and hates. BonkLive gives them an opportunity to share their moments, photos, videos or music (through Apple Music, Spotify, etc.) with others.
"Moments" feed to learn about what's happening with their friends. Users will see posts, photos, moments, and news of their friends and streamers that user follows.
Advanced and stylish messenger BonkLive offers users an extensive texting experience with GIFs, stickers, audio and video messages, group chats.
Audio and video calls. Aside from texting, users can audio- and videocall each other both in private and in groups.
Enhanced streaming experience with Augmented Reality. By using attributes of Augmented Reality, users can create and add objects and sounds to their broadcasting to assist in communicating with their viewers.
In-app mini-games for engaging users. Only a few games are going to change how users perceive the app, especially if it gives them an opportunity to earn extra points.
Rewards and gifts. Users can give and receive gifts from other users, receive rewards for broadcasting and playing games. These gifts and rewards can later be exchanged into national currency of their home country.
The app is going to help users raise to celebs and earn rewards by sharing their special moments, experience and attitude toward various matters while going through the most exquisite streaming experience with BonkLive.
BonkLive beta-version is available to download for free through the Google Play Market and Apple's AppStore.
Bonk's transparent and convenient monetization model allows streamers to convert the gifts they receive from viewers into national currency without involving any third-parties. Moreover, as these users grow into influencers, they become a desirable asset for advertisers that would like market their product through brand ambassadors.
That is why Boink Live Streaming Corp. has looked into creating an advertising cabinet, allowing advertisers put up engaging ads and work with popular bloggers.
Core strategy principles:
Raising BonkLive into a social platform
Colorful and clear design
Transparent monetization system
In-app purchases and mini-games
Advertising opportunities and analytics
Localization to support 10-32 other languages
Developing a tablet-version of the application
This being the base, Boink plans to capitalize on the growing entertainment market across the world through the production and promotion of high-quality streaming entertainment provided by those who want to entertain.
BonkLive is a new high-style streaming application that offers great colorful experiences to viewers and streamers!
Safe Harbor Statement
This press release contains forward-looking statements that may be subject to various risks and uncertainties. Such forward-looking statements are made pursuant to the "safe harbor" provisions of the Private Securities Litigation Reform Act of 1995 and may include statements regarding our estimates, future contracts, future financial performance or results of operations, including the number of recurring subscribers, revenue growth, cost of revenues, operating expenses, interest expense, net loss and cash flow. Unless otherwise required by law, we undertake no obligation to publicly update or revise any forward-looking statements, whether because of new information, future events or otherwise after the date of this press release. Additional information concerning risks and uncertainties that may cause actual results to differ materially from those projected or suggested in the forward-looking statements may be found in the company's private Placement Memorandum.