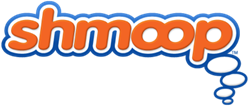 I have found that my students who regularly use Shmoop drills and practice exams to prepare for the AP exam score better than their counterparts who do not.
MOUNTAIN VIEW, Calif. (PRWEB) May 01, 2018
Students today are under more pressure than a circus clown taming a lion while on a tightrope. They have to get good grades, join as many clubs and sports teams as possible, keep up an envy-inducing presence on social media...the list goes on and on. As if that weren't already enough to juggle, students need to have a rigorous academic schedule to have a shot at being noticed by their dream college. Which means loading up on AP® courses.
That's where Shmoop comes in.
Shmoop (https://www.shmoop.com), a digital publisher known for its award-winning test prep and certified online courses, offers up-to-date AP test prep—for every AP exam out there. Shmoop's resources include comprehensive topic review; hundreds of drills and multiple practice tests with answer explanations; and supplemental goodies like diagnostic exams, videos, projected scores, and detailed progress monitoring.
Lauren Bolchoz, a teacher at Cane Bay High School, says the results speak for themselves. She notes, "I have found that my students who regularly use Shmoop drills and practice exams to prepare for the AP exam score better than their counterparts who do not. I often do not have the time to go back and review previous concepts so I let Shmoop do the work for me. My students enjoy the convenience of being able to review at the location and time of their choice. I highly recommend Shmoop!"
Shmoop believes that if students are expected to go above and beyond, then they should, too. (But without any lions or tightropes involved.) In addition to their suite of AP test prep programs, Shmoop has received College Board authorization for two new AP courses—AP Biology and AP U.S. History—bringing their total list to 14 courses.
Once a school has added Shmoop's courses to their AP course ledger, students can work through the material at their own pace or within a blended classroom; all teachers need to do is grade the interactive assignments. The courses are rigorous, engaging, and easy to use.
No prior circus training required.
Students and teachers looking for individual or small-group access can subscribe to Shmoop. They will gain access to all of Shmoop's test prep as well as hundreds of online courses, including all their College Board-approved AP curriculum. Schools and districts can get bulk discounts on already below-market-rate materials by contacting sales(at)shmoop(dot)com.
About Shmoop
Shmoop offers hundreds of thousands of pages of original content. Their Online Courses, Test Prep, Teaching Guides, Learning Guides, and interactive Study Tools are written by teachers and experts and balance a teen-friendly, approachable style with academically rigorous concepts. Shmoop sees 16 million unique visitors a month across desktop and mobile. The company has won numerous awards from EdTech Digest, Tech & Learning, and the Association of Educational Publishers. Launched in 2008, Shmoop makes the magic happen from a labradoodle-patrolled office in Mountain View, California.