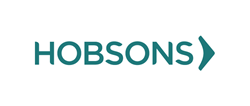 ARLINGTON, Va. (PRWEB) April 30, 2018
Hobsons, the education technology leader, is proud to acknowledge the hard work of our nation's community and technical colleges during National Community College Month. Although Hobsons' commitment to community colleges is year-round, this announcement comes at the end of April, designated as National Community College Month.
Community and technical colleges serve nearly half of the current population of undergraduate students. Community College Month celebrates the success and achievements of community college leaders, administrators and students. Hobsons is proud to support 227 Community College clients through Intersect and Starfish by Hobsons, two education technology solutions utilized by higher education institutions.
As part of Hobsons' celebration of National Community College Month, representatives from both Intersect and Starfish by Hobsons attended the AACC Annual Meeting in Dallas, Texas early this week. More than 15 Hobsons clients presented at the event, including Northeast Wisconsin Technical College, Davidson County Community College, Whatcom Community College, the Community College of Philadelphia, and Harper College.
Hobsons launched Intersect in 2017. Within the one year that Intersect has been available to higher education institutions, Intersect has assisted 47 community colleges in their mission to reach and connect with best-fit students. Intersect by Hobsons is a recruiting management platform offering a comprehensive set of solutions for colleges and universities to strategically reach best-fit students, those most likely to both apply and succeed at your institution, and meet institutional enrollment goals.
"Intersect by Hobsons is dedicated to assisting higher education institutions find and connect with best-fit students," said Amy Reitz, General Manager of Intersect. "Community Colleges play a critical role in our higher education system in the U.S. We are proud to support community colleges and bring greater awareness of their campuses to students."
Once students are enrolled at community college, the road is not always an easy one. Starfish by Hobsons helps colleges and universities build, scale, and assess their student success, support and retention initiatives, to make it easier for all students to finish what they start. Starfish actively supports student success and advising at more than 180 community colleges of all sizes, including large systems such as the California Community Colleges and the Kentucky Community and Technical College System.
"When Starfish began in 2008, innovative community colleges were among our first clients. We saw - and still see - our solution as one way these institutions can use to increase their capacity to meet the needs of their students," said Howard Bell, Senior Vice President and General Manager of Starfish. "In recent years, we have been working more strategically with our community and technical college leaders to provide not just tools, but strategy, analytics, intervention sharing, and more."
About Hobsons
A global leader in education technology, Hobsons helps students to identify their strengths, explore careers, create academic plans, match to best-fit educational opportunities, and reach their education and life goals. More than 13,000 K-12 and higher education institutions partner with Hobsons and leverage our solutions -- Naviance, Intersect, and Starfish -- to improve college and career readiness, holistic college admissions, and higher education student support for millions of students around the world.