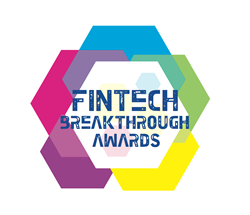 "The heart of the FinTech Breakthrough Awards program is searching out and recognizing the "break through" innovations in the financial services market, and we are thrilled to recognize Experian for their standout Text for Credit solution in the field of consumer lending"
LOS ANGELES (PRWEB) May 02, 2018
FinTech Breakthrough, an independent organization that recognizes the top companies, technologies and products in the global FinTech market, today announced that is has recognized Experian's Text for Credit as winner of the "Consumer Lending Innovation Award" in the international 2018 FinTech Breakthrough Awards program.
"The heart of the FinTech Breakthrough Awards program is searching out and recognizing the 'break through' innovations in the financial services market, and we are thrilled to recognize Experian for their standout Text for Credit solution in the field of consumer lending," said James Johnson, Managing Director, FinTech Breakthrough. "By providing the ability to complete the entire prequalification and credit process securely and privately from a consumer's phone via text, Experian is providing an engaging consumer lending experience that simplifies the process end-to-end. Congratulations to Experian on their product innovation and for earning a marquee 2018 FinTech Breakthrough Award."
The FinTech Breakthrough Awards is the premier awards program founded to recognize the FinTech innovators, leaders and visionaries from around the world in a range of categories, including Personal Finance, Lending, Payments, Investments, RegTech, InsurTech and many more. The 2018 FinTech Breakthrough Awards program attracted more than 3,000 nominations from across the globe.
"We are thrilled to be recognized by FinTech Breakthrough's 2018 award program for our Text for Credit solution," said Alex Lintner, president, Experian's Consumer Information Services. "The phone is now the hub where most consumers' organize both their professional and personal lives and we wanted to ensure they can utilize that hub to also allow them to secure credit. The Text for Credit solution is a powerful tool for providing consumers the convenience to securely bypass the standard lengthy 'pen & paper' or keystroke intensive credit application process while helping lenders make smart, fraud protected lending decisions."
With Text for Credit consumers can text a keyword to a designated shortcode and receive a response that takes them to an Experian-hosted website so that they can review credit offers, apply and receive an instant decision. Upon approval consumers have instant access to credit through their mobile device.
Instead of filling out a written form, consumers will now just need to provide permission, via text, for the technology to run a credit check, right then and there. While this process certainly saves time, it also essentially reshapes the entire shopping process.
For example, if a consumer sees an ad for a car that they would like to purchase, they can send a text before they leave their house to go to the dealership—and walk in already knowing the amount of loan they are prequalified to buy that car. This an easier way of shopping.
The Text for Credit product was developed in Experian's DataLabs. Experian DataLabs performs breakthrough data experiments to create a better tomorrow for Experian clients and consumers.
"After trial and error with many different approaches in the lab. We knew we had a winner with Text for Credit," said Eric Haller, executive vice president, Experian's global DataLabs. "It's easy for consumers to use, it requires minimal infrastructure from our clients and it can be implemented to solve for a large variety of instant credit situations."
About FinTech Breakthrough
FinTech Breakthrough, part of the Tech Breakthrough Awards organization, is an independent awards and recognition platform devoted to honoring excellence in Financial Technologies and Services companies and products. The FinTech Breakthrough Awards provide public recognition for the achievements of FinTech companies and products in categories including Payments, Personal Finance, Wealth Management, Fraud Protection, Banking, Lending, RegTech, InsurTech and more. For more information visit http://www.FinTechBreakthrough.com.
About Experian
Experian is the world's leading global information services company. During life's big moments — from buying a home or a car, to sending a child to college, to growing a business by connecting with new customers — we empower consumers and our clients to manage their data with confidence. We help individuals to take financial control and access financial services, businesses to make smarter decisions and thrive, lenders to lend more responsibly, and organizations to prevent identity fraud and crime.
We have more than 16,000 people operating across 37 countries and every day we're investing in new technologies, talented people and innovation to help all our clients maximize every opportunity. We are listed on the London Stock Exchange (EXPN) and are a constituent of the FTSE 100 Index.
Learn more at http://www.experianplc.com or visit our global content hub at our global news blog for the latest news and insights from the Group.