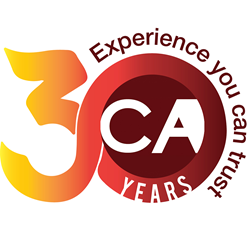 NEW YORK (PRWEB) May 01, 2018
Once again setting itself apart as an EB-5 industry leader, CanAm Enterprises (CanAm) today announces its 33rd EB-5 loan repayment. To date, more than 1,700 investor-families have received permanent green cards as well as full principal repayment by investing in CanAm's projects.
The most recent repayment marked the first project maturity in CanAm's Hawaii Regional Center. The proceeds of the $17 million EB-5 loan to the University of Hawaii helped develop a college campus in the city of Kapolei in West O'ahu, Hawaii. Development of the new campus included construction of a campus center as well as classroom, laboratory, library and maintenance buildings. Necessary site work, infrastructure and land improvements, including of parking, landscaping, lighting, roads and walkways, were also completed. The project was completed in summer 2012 and classes commenced in fall 2012.
Recently, CanAm has undertaken a systematic, comprehensive and independent audit from the global accounting firm PKF O'Connor Davies to review its track record. At the conclusion of its review, PKF was able to verify that CanAm facilitated 1,711 investor repayments, representing an aggregate EB-5 capital repayment amount of $855.5 million. With this additional $17 million loan repayment, CanAm's repayment amount has reached $872.5 million, breaking another industry record for EB-5.
About CanAm Enterprises
With three decades of experience promoting immigration-linked investments in the United States and Canada, CanAm has a long and established track record. Based on a reputation of credibility and trust, CanAm has financed 55 project loans and raised more than $2.6 billion in EB-5 investments. CanAm exclusively operates several USCIS-designated regional centers that are located in the city of Philadelphia, the Commonwealth of Pennsylvania, the county of Los Angeles, the metropolitan region of New York, and the state of Hawaii, Florida and Texas.