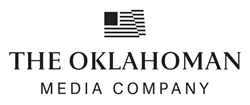 "We look forward to partnering with an organization that has invested, and is continuing to invest, in the future of the media industry."
BLOOMINGTON, Minn. (PRWEB) May 02, 2018
NEWSCYCLE Solutions, the leading provider of software technologies for the global media industry, has signed an agreement with The Oklahoman Media Company to deliver an end-to-end platform for managing all its digital subscriptions, print circulation and multichannel advertising operations.
The Oklahoman Media Company is the primary information and advertising source for the state of Oklahoma. Recognized by Editor & Publisher as one of the "Top Ten Newspapers Doing It Right," the company produces the state's largest daily newspaper (The Oklahoman) with local, state, national and international coverage, as well as the most visited news website in Oklahoma (http://NewsOK.com).
After a comprehensive search process, The Oklahoman Media Company selected Newscycle as a single vendor to provide its next-generation technology platform designed to reduce costs and create additional advertising, audience and subscription-driven revenue opportunities. Scalability and security were also key drivers for The Oklahoman team. The new platforms will be hosted in the Newscycle Cloud, a world-class managed services environment powered by Amazon Web Services and supported by Newscycle's dedicated cybersecurity and professional services organization.
"We decided to convert our existing advertising and circulation systems to Newscycle for a number of reasons, including our belief that Newscycle will enable us to operate our business not only as it exists today but as it will evolve over the next several years," said Christopher Reen, President and Publisher of The Oklahoman Media Company. "We look forward to partnering with an organization that has invested, and is continuing to invest, in the future of the media industry."
"The Oklahoman team members are extremely competent and experienced in implementing enterprise software systems," said Dan Paulus, Newscycle's Chief Revenue Officer. "After one of the most detailed due diligence processes we've ever seen, we are proud of the company's decision to invest in Newscycle and we look forward to working together on the migration to the Newscycle advertising and subscription management platforms."
The project will commence immediately and will feature Newscycle's latest SalesLink and SubscriptionLink browser-based software applications, as well as integrations with several partner products such as the Payway (formerly Edgil) payment processing and credit card tokenization system. For additional information, please write to info(at)newscycle(dot)com or visit http://newscycle.com/contact to contact your nearest regional office.
About NEWSCYCLE Solutions
Newscycle develops and delivers software technology that empowers the global news media industry. Our editorial, advertising, circulation and mobile solutions enable publishers to drive profitability, accelerate digital business models and optimize core print operations. We help our clients create stronger, better-informed communities while safeguarding the integrity of news, advertising and customer information. Newscycle is a trusted partner serving over 1,200 media companies with 3,000 properties producing more than 8,000 titles in 30 countries. Our company is headquartered in Bloomington, MN, with regional offices in the United States and throughout the world. Please visit http://newscycle.com for more information or write to info(at)newscycle(dot)com.