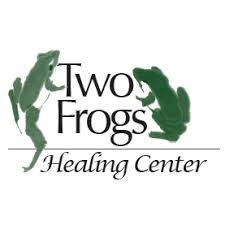 FREDERICK, Md. (PRWEB) May 03, 2018
Two Frogs Healing Center, a natural treatment clinic for getting rid of persistent tick infections like Lyme disease, Greg Lee will be presenting on effective natural remedies and treatments for helping patients with chronic Lyme Disease.
Lyme Disease is the number one vector borne illness in the US and in the US armed forces. Lyme Disease bacteria have developed multiple methods to become resistant to antibiotic treatment. These methods are believed to be the cause of relapsing symptoms of fatigue, brain fog, inflammation, and pain in chronic Lyme disease patients despite months or years of antibiotics. Fortunately, research has identified fifteen essential oils that kill drug persistent Lyme disease bacteria.
At our clinic, we have successfully treated hundreds of patients diagnosed with Lyme disease and multiple tick borne co-infections. On the Chronic Lyme Disease Summit 3, Greg will be sharing how treatments like Frequency Specific Microcurrent and microparticle aka "Liposomal" herbs, and essential oils help patients diagnosed with chronic Lyme to relieve pain, fatigue, and brain fog.
"Frequency Specific Microcurrent has the unique ability to send anti-microbial and detoxification frequencies into hard to reach areas of the brain," - Greg Lee, President Two Frogs Healing Center. On Thursday May 3rd, Greg will be sharing about the huge improvements that patients have received through essential oils and other treatments on the Chronic Lyme Summit 3.
About the Two Frogs Healing Center
The Two Frogs Healing Center has been a provider of natural remedies and treatments for helping patients to stop their persistent infections including Lyme disease, viruses, mold, bacteria, and parasites. Using advanced electrical scanning technology, Two Frogs is able to identify the signatures of underlying pathogens that are causing relapsing symptoms.
Two Frogs also produces targeted, customized, natural remedies to address multiple chronic infections, toxins, and painful symptoms. Its treatments and remedies encompass Frequency Specific Microcurrent, cold laser, acupuncture, cupping and bloodletting, craniosacral therapy, targeted Liposomal remedies, essential oils, homeopathic remedies, antimicrobial herbs, and detoxification supplements. The Two Frogs Healing Center has served the Lyme disease community since 2006 and has a clinic in the Frederick Innovative Technology Center Inc. For more information, visit http://www.GoodbyeLyme.com/events/get_rid_lyme.
Reference:
More information on the Chronic Lyme Summit 3 is available at http://goodbyelyme.com/cls3