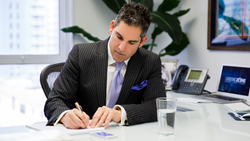 We have seen an instant impact in not only sales but our sales culture
MIAMI (PRWEB) May 03, 2018
Family-owned and operated Furniture Mart USA, a retailer with locations across 5 states, has signed a multi-year deal with international sales expert Grant Cardone to have every employee go through sales training in all 40 store locations. The training will be done through Cardone University, a multi-million dollar online sales training tool that Grant Cardone created which provides retailers, including Fortune 500 companies, with sales training, sales motivation, and sales solutions.
Furniture Mart USA has already grown from a single store in Sioux Falls, South Dakota in 1976 to one of the largest furniture retailers in America today with over 1,200 employees. With Grant Cardone sales training, they are looking to explode with further growth.
"We have seen an instant impact in not only sales but our sales culture that we haven't had in 40 years of our business. We can't wait to see what happens once we really get rolling and learn more about what Grant and his team will bring us." - Bill Hinks, CEO of Furniture Mart USA
"I look forward to partnering with Furniture Mart USA to increase their sales volume at each and every store location. I want to help them achieve their goal of becoming the number one furniture retailer in the country." - Grant Cardone
Cardone University is being used by thousands of businesses worldwide to increase sales and offers the most extensive sales training curriculum in the world. For more information, call 310-777-0255 or visit http://www.cardoneuniversity.com
About Grant Cardone 
Grant Cardone is a New York Times bestselling author, the #1 sales trainer in the world, and an internationally renowned speaker on leadership, real estate investing, entrepreneurship, social media, and finance. His 5 privately held companies have annual revenues exceeding $100 million. Forbes named Mr. Cardone #1 of the "25 Marketing Influencers to Watch in 2017". Grant's straight-shooting viewpoints on the economy, the middle class, and business have made him a valuable resource for media seeking commentary and insights on real topics that matter. He regularly appears on Fox News, Fox Business, CNBC, and MSNBC, and writes for Forbes, Success Magazine, Business Insider, Entrepreneur.com, and the Huffington Post. He urges his followers and clients to make success their duty, responsibility, and obligation. He currently resides in South Florida with his wife and two daughters.