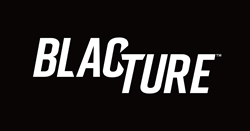 PITTSBURGH (PRWEB) May 02, 2018
Today at the University of Pittsburgh, Grammy and Emmy Award winning entertainer and humanitarian, Pras Michel, debuted his newest project – Blacture. The multifaceted tech platform is designed to jumpstart a new era of black renaissance. The site and corresponding verticals aspire to be the epicenter of Black culture and a hub for innovation created by Black people worldwide. The platform will include editorial, education, health care services, financial services, job creation and urban development within the next six months to a year.
The biggest reveal during the key note speech was a branded Smartphone device - called Motif - that utilizes blockchain technology in tandem with a monetary incentive program. Rewards accrue in a secure digital wallet, in the form of tokens. Tokens have a corresponding dollar value which can then be used for online or offline transactions.
Created in partnership with mobile industry experts by former Nokia mobile OS experts and mobile industry veteran Alpesh H. Patel, the phone is linked to a debit card that can be used for every day transactions, just as you would use any other debit card. Additionally, the card makes it easier to transfer money to friends and family, both domestically and abroad -- without extra charges. It serves as part of Blacture's mission to uplift the Black community through economic empowerment.
The phone comes with a blockchain operating system, Zippie OS, developed by blockchain and mobile technology company Zippie Ltd. It features simple user registration with full digital encryption. Users earn rewards for online purchases, opting-in to share information and offering products and services to the community. The Blacture blockchain Smartphone will is the first to hit the US market and it is being offered to Blacture users first.
Pras Michel says, "Everyone has a phone and I mean everyone. Bearing that in mind, we looked for the best technology to improve lives. That's why we are launching this Smartphone as it's the first that's designed with the Culture in mind. It's the first phone that actually pays the user back."
The 5.99 inch Dual Sim Android based Smartphone phone will be available for purchase this fall, retailing for between $350-$395. The Smartphone utilizes a Qualcomm SD450 Octa Core processor and boasts a Full HD screen, 16 megapixel camera, Fingerprint sensor, Wireless charging capability and NFC capability. In addition the Blacture device will be preinstalled with a default Black Emoji chat platform.
Additional details regarding user registrations, specifications and release of phone are forthcoming and will be available on http://www.blacture.com.
About Zippie Ltd.
Zippie is a blockchain startup developing blockchain operating system Zippie OS for mobile with a mission to bring blockchain to the masses with easy to use and secure mobile experiences. Zippie was founded in May 2016 by mobile company Jolla's Chairman Antti Saarnio and other Jolla's Sailfish OS and Nokia's MeeGo OS veterans. https://zippie.org
About Alpesh H. Patel
Alpesh H. Patel is an award winning Global Entrepreneur and has been featured in more than 50 media outlets including CNN, CNBC, BBC, Forbes, GQ and Huffington Post. Alpesh is a veteran of the mobile telecommunications industry and has previously partnered with industry giants such as Motorola, Visa and Western Union. He has also been instrumental in creating some of the first tech start ups in emerging markets.