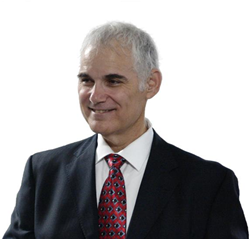 The Real Estate IRA is a fantastic investment vehicle
CHARLOTTE, N.C. (PRWEB) May 14, 2018
A Self-Directed IRA can be a powerful tool for retirees who want to build equity quick. That knowledge is nothing new to American IRA, a Self-Directed IRA administrator in Asheville, North Carolina. But USA Today recently expanded on Real Estate IRAs by explaining the five best suburbs in the southeast for Self-Directed IRA owners to retire to—and American IRA is weighing in.
In a recent blog post at the American IRA website, the Self-Directed IRA administration firm explained the variables that go into making real estate investing a success for retirement investors, including the cost of living, median home prices, and property tax rates. The post then went into USA Today's selections (such as Bermuda Run, North Carolina and Plantation, Florida) to show that Self-Directed IRAs are alive and well throughout the southwest—and the country.
"The Real Estate IRA is a fantastic investment vehicle for those who want to take advantage of something other than stocks," said Jim Hitt, CEO of American IRA. "Our goal with this post was to show people just how favorable the retirement 'climates' can be in the southeast, and how Self-Directed IRAs can be fantastic tools for handling retirement the right way."
Real Estate IRAs are possible because the IRS allows a wide variety of investment types in Self-Directed IRAs. Though there are many restrictions when it comes to using Real Estate IRAs, such as an investor living in the home they already own, many investors find it possible to build a strong retirement nest egg by using real estate as a key strategy.
"If you want to retire, then location is always a consideration," said Jim Hitt. "That is what USA Today pointed out. And we echo that fact. But there is also more to the story here. There are plenty of ways for people to retire the right way if they know the tools they have at their disposal. And this is where Self-Directed IRAs come in handy.
For more information about Self-Directed Real Estate IRAs and the recent USA Today article, see the blog at http://www.AmericanIRA.com. For more information about Self-Directed IRAs, call 866-7500-IRA.
"About:
American IRA, LLC was established in 2004 by Jim Hitt, CEO in Asheville, NC.
The mission of American IRA is to provide the highest level of customer service in the self-directed retirement industry. Jim Hitt and his team have grown the company to over $400 million in assets under administration by educating the public that their Self-Directed IRA account can invest in a variety of assets such as real estate, private lending, limited liability companies, precious metals and much more.
As a Self-Directed IRA administrator, they are a neutral third party. They do not make any recommendations to any person or entity associated with investments of any type (including financial representatives, investment promoters or companies, or employees, agents or representatives associated with these firms). They are not responsible for and are not bound by any statements, representations, warranties or agreements made by any such person or entity and do not provide any recommendation on the quality profitability or reputability of any investment, individual or company. The term "they" refers to American IRA, located in Asheville and Charlotte, NC."