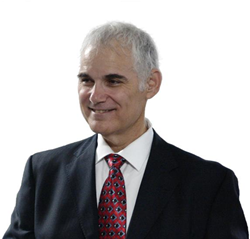 One thing sellers love to see is a proof-of-funds letter
ASHEVILLE, N.C. (PRWEB) May 12, 2018
A hot real estate market can require investors to move quickly—otherwise, they might miss out on the best opportunities to secure a price on a real estate investment. American IRA, a Self-Directed IRA administration firm in North Carolina, recommends using a proof-of-funds letter to show other parties involved in the real estate purchase that the funds necessary for the transaction are indeed available.
In the article, American IRA CEO Jim Hitt writes: "One thing sellers love to see is a proof-of-funds letter. For most people, this is simply a verification letter from their bank showing they have enough cash on hand – or access to a ready line of credit – to make the necessary down payment on the property."
This letter can be integral to moving quickly on a property, which is essential for those who use a Real Estate IRA for their retirement investing. Securing the right investment can often come down to timing. Many real estate investors have been known to say that money is made on the low purchase of quality real estate rather than on the high sale. That means negotiating the right price for an investment is critical to retirement investing success when using a Self-Directed IRA.
The proof-of-funds letter explains the funds necessary for such a transaction are there. For Self-Directed IRAs, investors will be limited to non-recourse loans because of the restrictions on the types of debt possible through these investment vehicles. Proof-of-funds can still be a valuable way to expedite the investment and ensure that both sides feel that they can trust each party to complete the real estate transaction.
"This is a topic we do not always touch on," said Jim Hitt, "but it is something that needs to be said. Proof-of-funds letters can be a critical way to get involved in real estate while the market is still hot, which is critical for anyone who wants to build up their nest egg by using a Self-Directed IRA, or what we sometimes call a Real Estate IRA."
For more information on Self-Directed IRAs or proof-of-funds letters, visit the American IRA blog at http://www.AmericanIRA.com. Interested parties can contact the company at 866-7500-IRA.
"About:
American IRA, LLC was established in 2004 by Jim Hitt, CEO in Asheville, NC.
The mission of American IRA is to provide the highest level of customer service in the self-directed retirement industry. Jim Hitt and his team have grown the company to over $400 million in assets under administration by educating the public that their Self-Directed IRA account can invest in a variety of assets such as real estate, private lending, limited liability companies, precious metals and much more.
As a Self-Directed IRA administrator, they are a neutral third party. They do not make any recommendations to any person or entity associated with investments of any type (including financial representatives, investment promoters or companies, or employees, agents or representatives associated with these firms). They are not responsible for and are not bound by any statements, representations, warranties or agreements made by any such person or entity and do not provide any recommendation on the quality profitability or reputability of any investment, individual or company. The term "they" refers to American IRA, located in Asheville and Charlotte, NC."